Storage Sheds By Material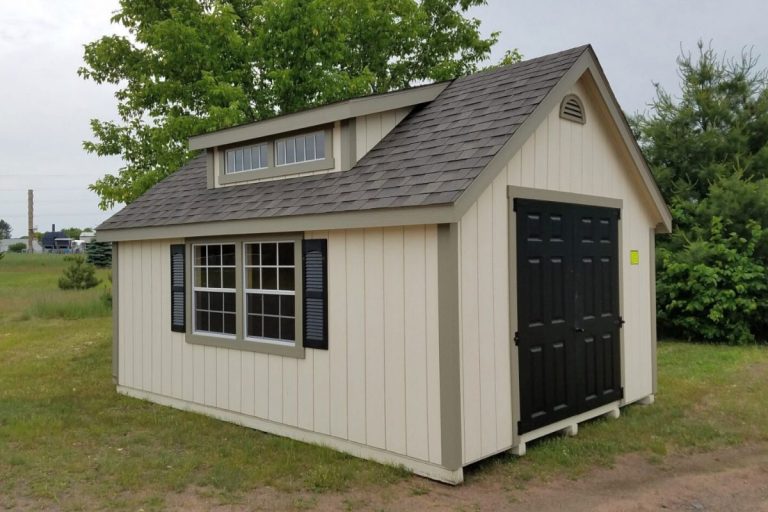 Wooden Storage Sheds
Wooden storage sheds are the most common type of shed that we sell. The wooden siding on these sheds offers a timeless, classic look that is visually appealing for almost any backyard. It's also a practical and economical choice that will last for many years to come.  These beautiful buildings can be used as simple garden sheds, hobby sheds, she sheds, and more!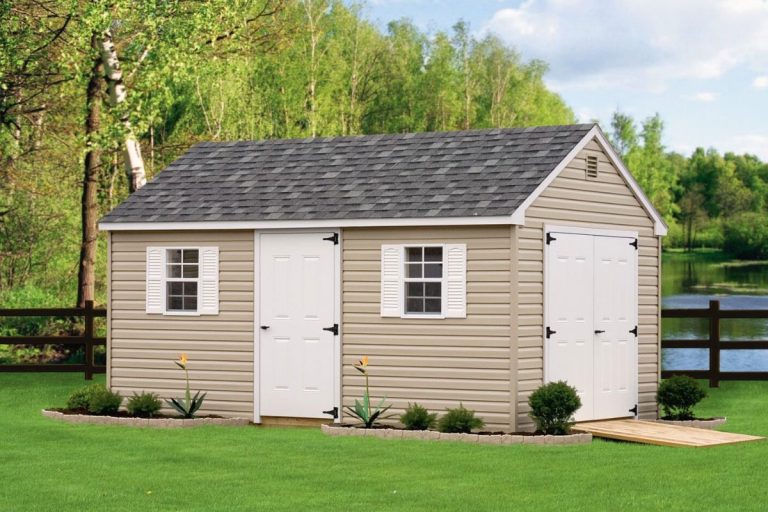 Vinyl Storage Sheds
Our vinyl storage sheds are solid buildings that are framed and sided according to typical residential standards.  Vinyl-sided storage sheds are essential for homeowners looking for a building that can match the look of their home perfectly. Vinyl sheds are also resistant to rot, and insect damage, making them the most durable storage shed solution you can find.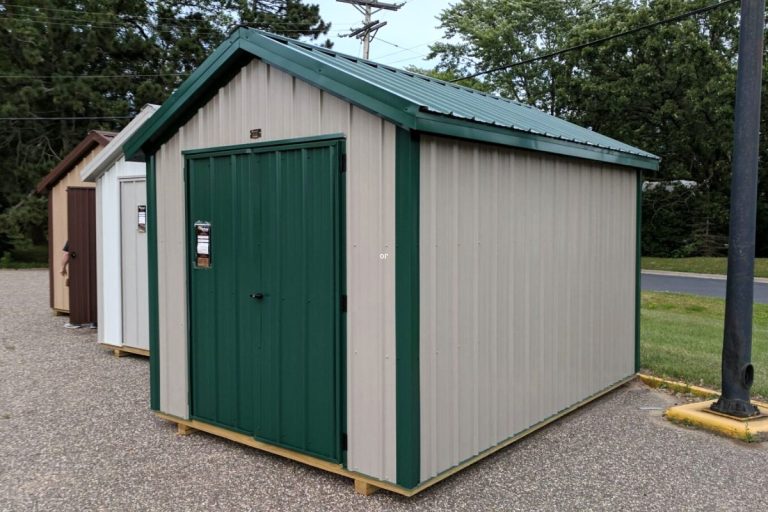 Metal Storage Sheds
Metal storage sheds are a great choice if you are looking for an affordable storage shed solution that is going to last a long time. Our metal sheds use high-quality steel and are constructed by expert Amish builders. These buildings are a win as a simple storage solution that won't break the bank.
Where We Sell Storage Sheds
We currently sell and deliver storage sheds to eastern Minnesota including the areas of Duluth, Grand Rapids, Brainerd, St Cloud, Minneapolis, St Paul, and beyond.We also service most of western Wisconsin including the areas surrounding Hayward, Eau Claire, Wausau, Rhinelander and beyond.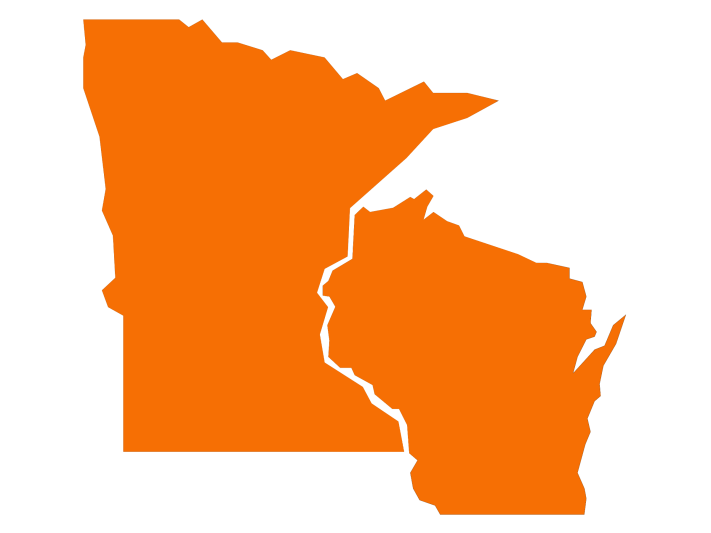 Learn More About Our Storage Sheds
Our Storage Shed Quality Features
Qaulity details of storage sheds matter!  In this video, we will go over some key important points that you need to think about before you buy a shed.
Storage Shed Delivery
Delivering a storage shed is often surprisingly easy and non-invasive to your property.  Here you can see a video of how we deliver our sheds using our specialized shed hauling trailer and shed mule.