Beautiful & Practical Portable Sheds
Looking for a unique and practical portable shed solution?  With its off-center roofline, the Monterey shed gets a distinctive look while providing the opportunity to have a full-length loft along the back wall.  This handcrafted portable shed is fully customizable to your needs, is available with wood or vinyl siding, and comes with our standard 10-year warranty. Get in touch with us today to order your very own beautiful and practical storage shed solution.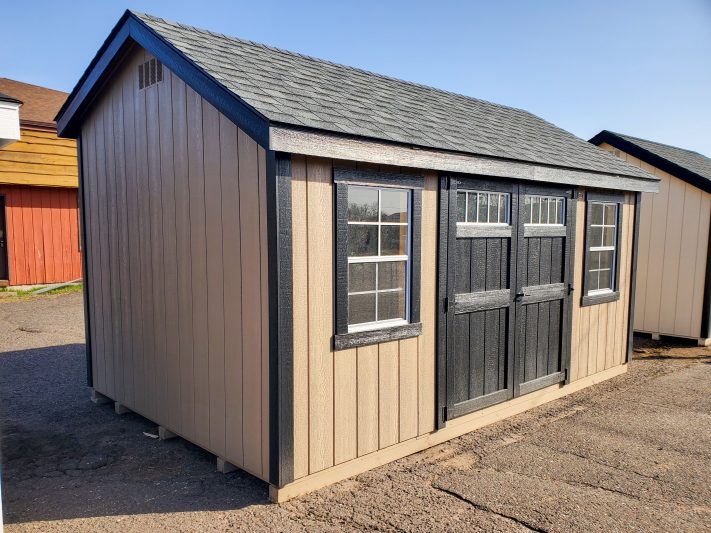 Choose Your Size
Choose Your Colors
Choose Your Portable Shed Options
Whether you want a cupola, weathervane, ramp, windows, vents, lofts, or dormers…we can customize your Monterey portable shed the way you want it.
Monterey Shed Photo Gallery
Inspiration You Can Build On
Browse our photos below of our  Monterey Sheds to see some of the great ideas for how you can customize this stylish portable shed.  When you are ready to move forward with your portable shed solution, contact us through the quote request form below or visit us at one of our shed lots and furniture stores.