We provide outstanding service on high-quality storage buildings, cabins, and garage sheds in Wisconsin and Minnesota. If you want to know more about what getting a shed delivered is like, then you are in the right place. 
What To Expect For A Northwood Shed Delivery
Delivery day for your new prebuilt shed is exciting.  The process generally takes less than an hour, and your shed will be ready to use as soon as we are done!  Here is a video of how the delivery process works at Northwood Outdoor.
Key Considerations Before Shed Delivery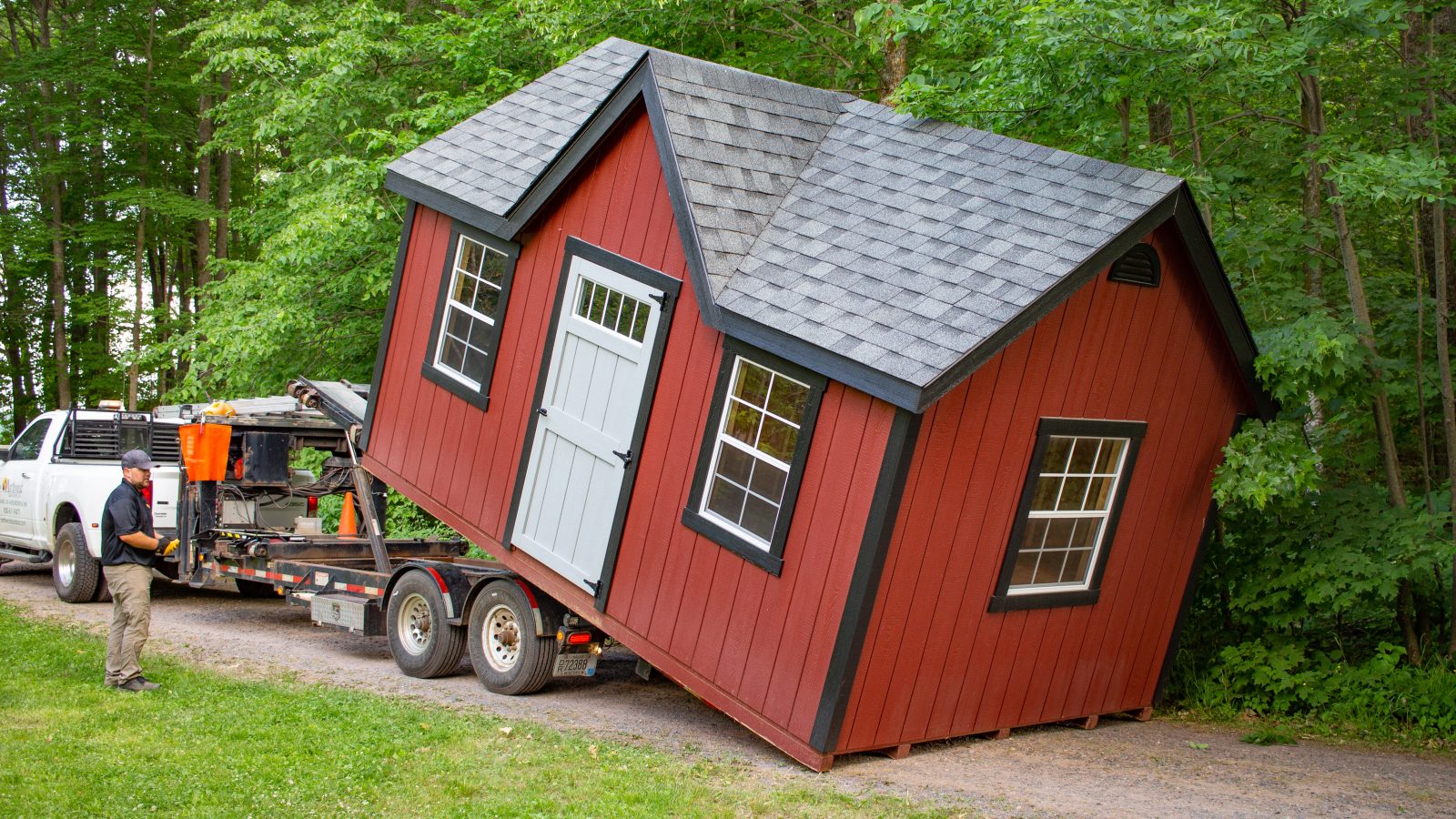 1. Ensure Proper Site Access
For final installation, we use a machine called a shed mule to move the shed onto your property. This machine allows us to move the shed into place with minimal impact on your property. Please ensure that we will have an entrance to your property with at least a foot of clearance on either side of your ordered building.  For example, if you order a building that is 10′ wide, you will want an entrance point on your property that is at least 12′ wide.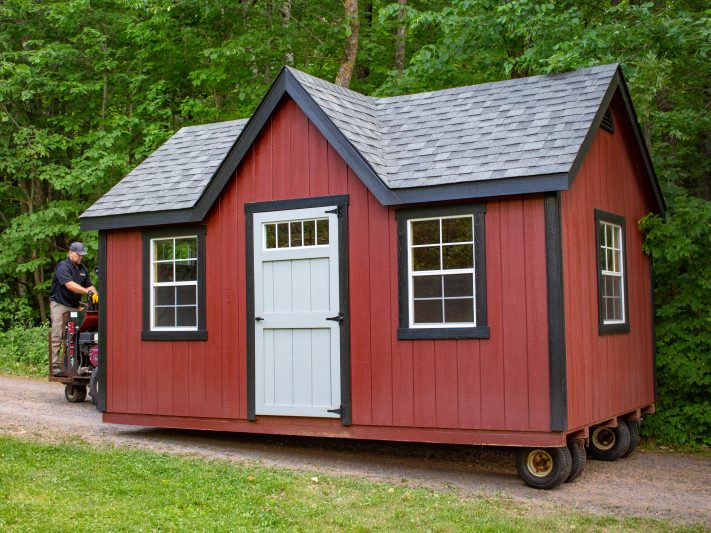 2. Remove Obstacles
You will need to address any obstacles that will get in the way of the building entering your property. Any fences should be removed before we arrive on the site. Also, keep an eye out for any low-hanging branches or shrubs that may need to be trimmed before we will have access to bring in your building.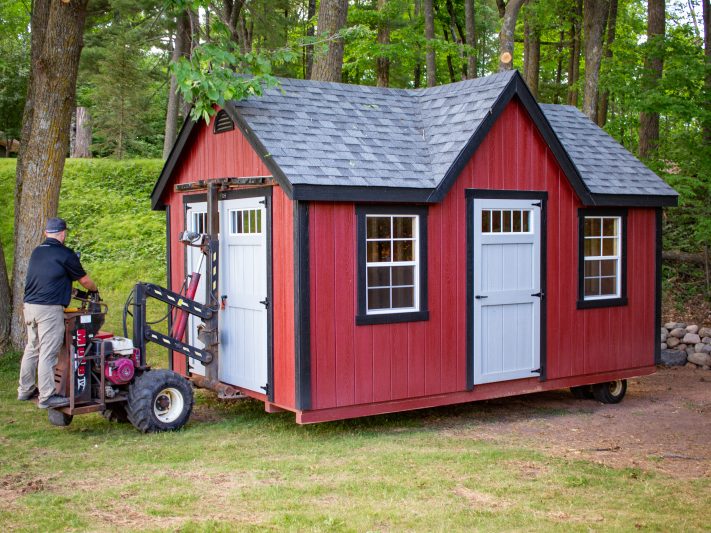 3. Have The Site Pad Ready And Level
While we can do some final leveling with small blocks, you will have the best long-term results with your building, if your pad is level when we arrive.  This job can be done by the homeowner, but many people would rather have an experienced contractor prepare the site.  Feel free to contact us about site preparation contractors in your area if you would like a professional shed foundation installed. We have outlined some of the pros and cons of different site prep options below.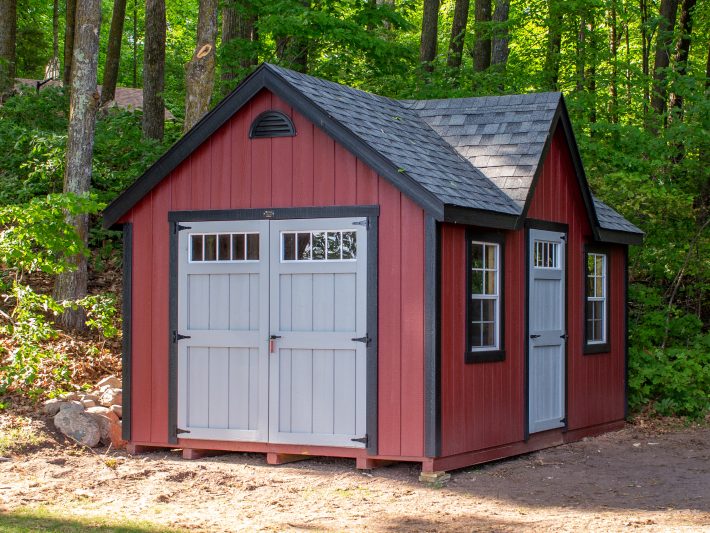 How To Prepare Your Site For Shed Delivery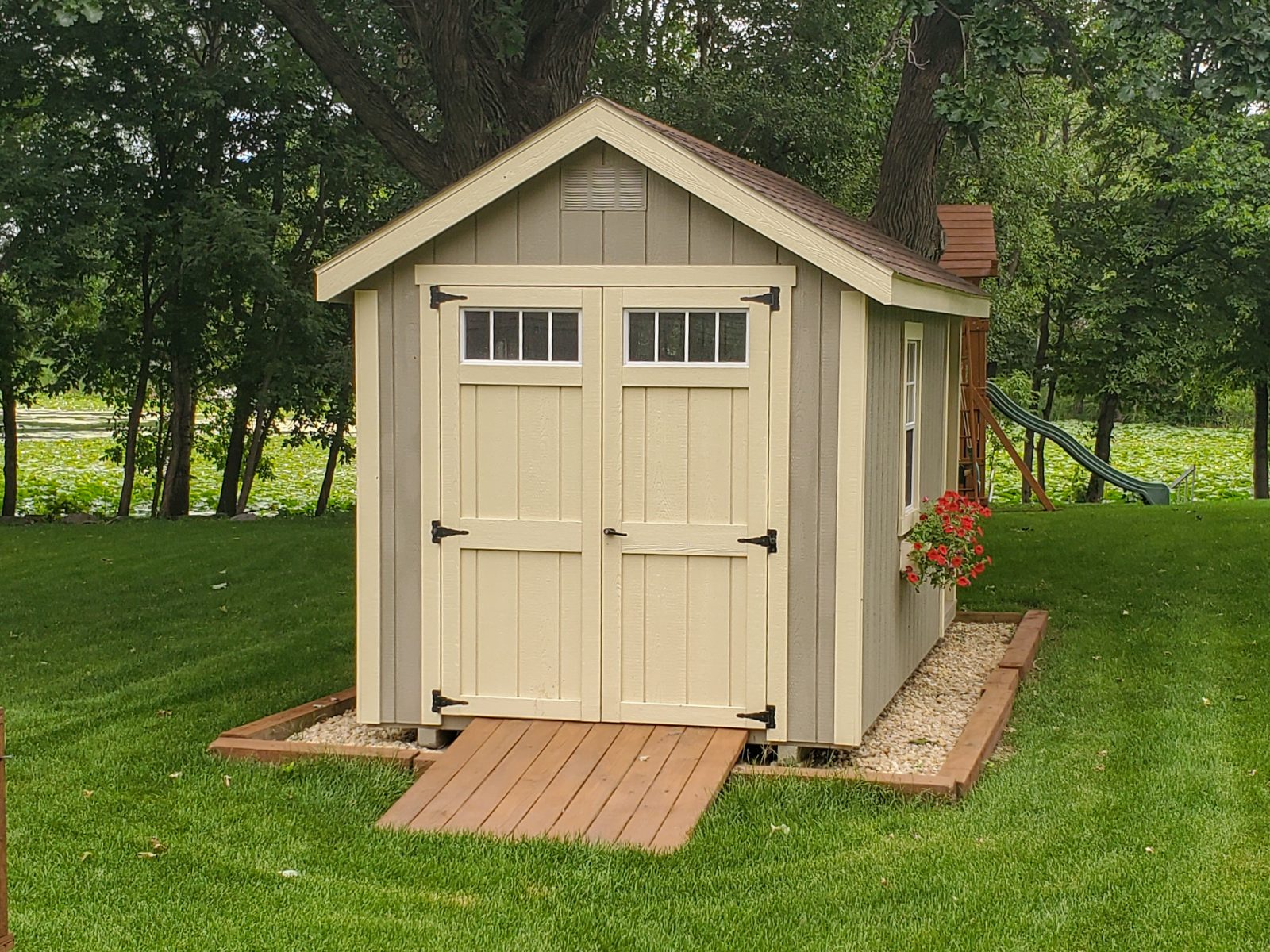 Site preparation is vital to ensuring the long-term success of your portable building.  There are a few different types of foundations you can use, some are better than others. It is not recommended that you set your shed directly on the grass or dirt due to the ground shifting through freeze/thaw cycles. Here are the three most typical foundation types to use for your shed.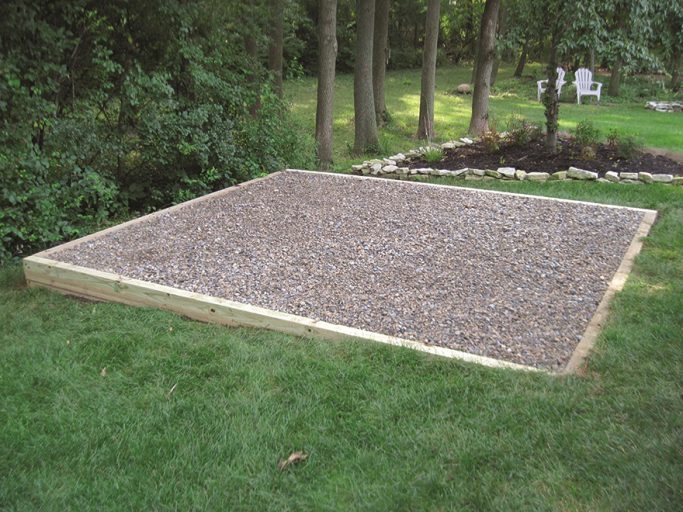 This is the recommended method for preparing your shed base.  This method involves removing 4-6 inches of topsoil and replacing it with ¾" 2B clean stone.  This ensures proper drainage of water away from your building as well as mitigates the risk of the building shifting over time.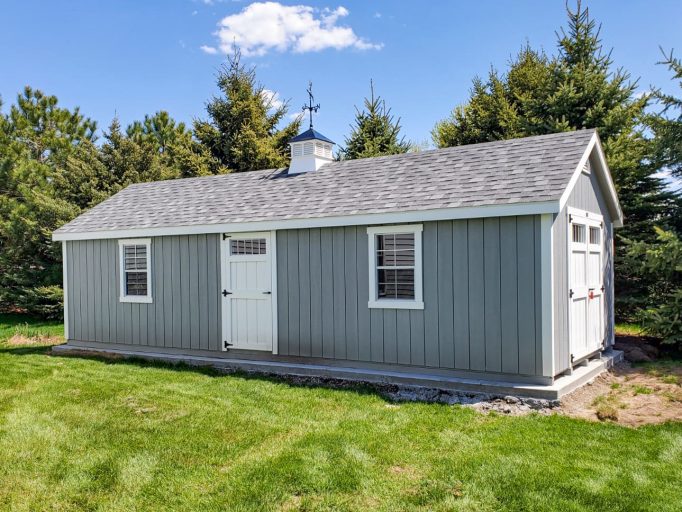 Concrete shed pads are attractive, and generally a high-quality solution.  The potential downsides are that they are more expensive than stone, and if not installed properly allow water to puddle underneath, potentially causing moisture problems.  However, if installed by professional, concrete pads are a great solution that will make your building look great.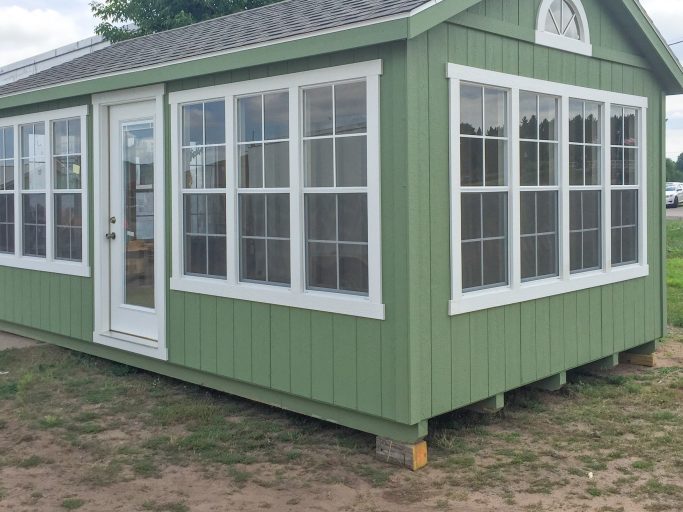 Blocks are generally not recommended as a secure foundation here in the Northern climates as they are subject to a lot of shifting during freeze/thaw cycles. The benefit is that it is the most affordable way to prepare a shed site. This method should only be used on single blocks and is not recommended that you use stacks of blocks to level a shed.