Add A Beautiful Vinyl-Sided Storage Solution To Your Backyard
Are you looking for a beautiful and outstanding storage shed solution? If so, we have a wide selection of vinyl storage sheds to fit the need you have for your home. Our vinyl storage sheds are hand built by small Amish shops. These shops give the utmost attention to detail for your viny storage shed.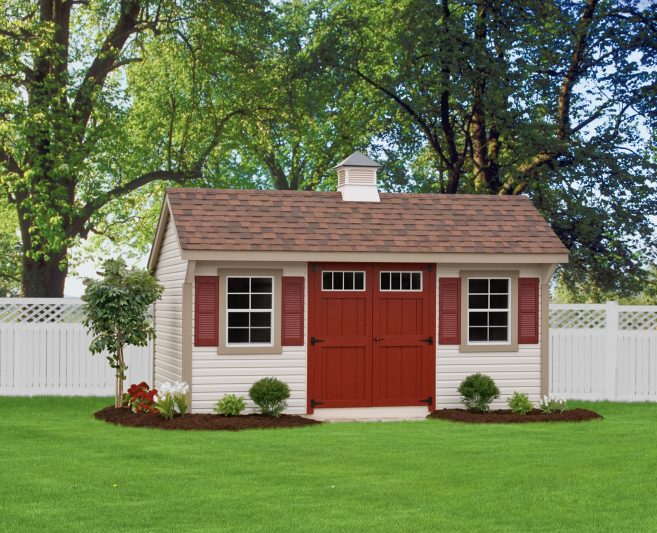 Vinyl Sided Storage Shed Construction Details
Vinyl-Sided Storage Shed Framing
Our vinyl storage sheds are built according to typical residential wood framing standards. The walls, roof, and floors are framed at the standard of 16 inches on center using premier-grade construction materials.  Something that helps to set our vinyl sheds apart is the double plate top to handle the heavy winter snow loads. When you combine these features with close attention to detail, you can be confident that your vinyl-sided storage shed will last for many years.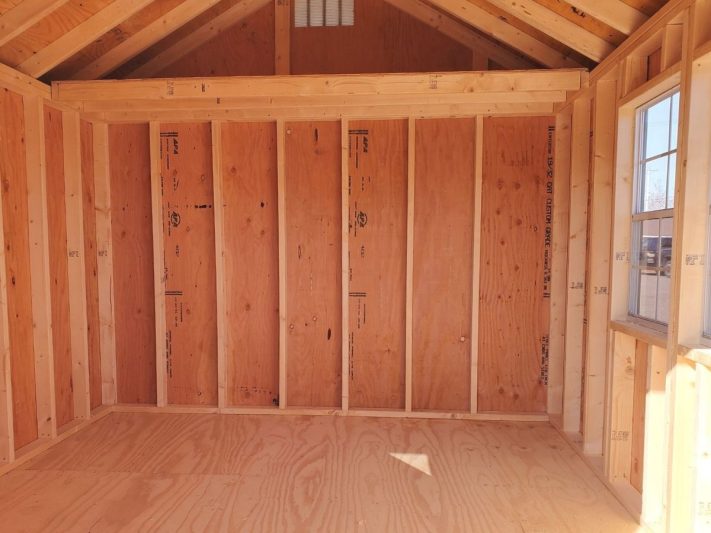 Vinyl Storage Shed Siding
Our vinyl storage sheds are finished with high-quality vinyl siding. This vinyl siding finish can be easily selected to match or compliment your home, cabin, or simply the surrounding area.  One of the greatest benefits is that vinyl-sided storage sheds are very low maintenance and are easy to take care of and clean.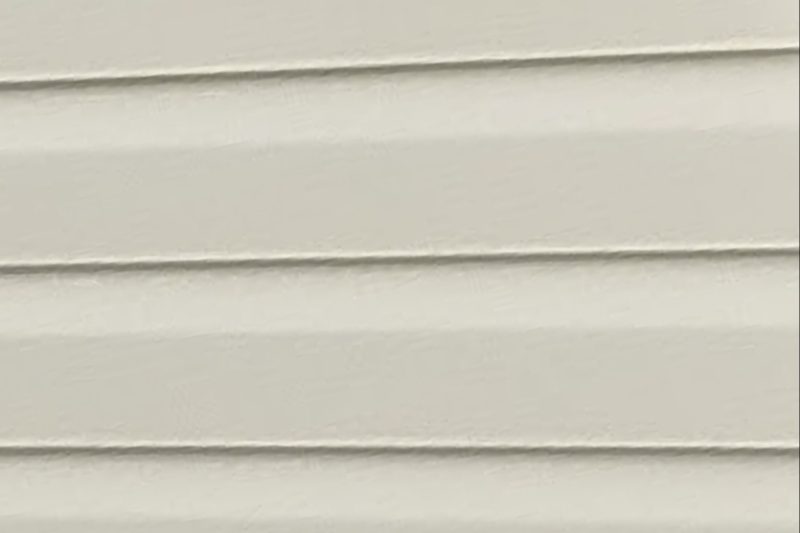 Main Advantages Of Vinyl-Sided Storage Sheds
While a simple wooden storage shed is a great option and is adaptable for most uses, there may be some cases where another option would work better for you.  Here are some considerations to think about when deciding between wood or another material for your shed.

Affordable
Vinyl storage sheds offer a reasonable price for a long-term solution. While these sheds may be more than some of our other models, they last significantly longer than cheap plastic resin sheds.

Attractive
Vinyl storage sheds offer an outstanding appearance and curb appeal. These sheds are some of the most attractive sheds on the market. Vinyl storage sheds typically have a higher approval rate by HOA associations due to their ability to blend in.
Versatility
Vinyl-sided storage sheds are versatile. These sheds can be used in multiple applications like a hobby shed, home office, or retail store! 
Low Maintenance
Vinyl sheds are arguably the easiest shed material to clean. The job is easy whether you use a hose and scrub brush or a pressure washer. Vinyl Sheds are especially great by the lake, where mold and mildew occur often.
Vinyl Sided Storage Sheds Vs. Plastic, Metal, and
Wooden
Still, Trying to Figure out if Vinyl Sheds are right for you? This guide is a great way to see which shed style fits your situation best.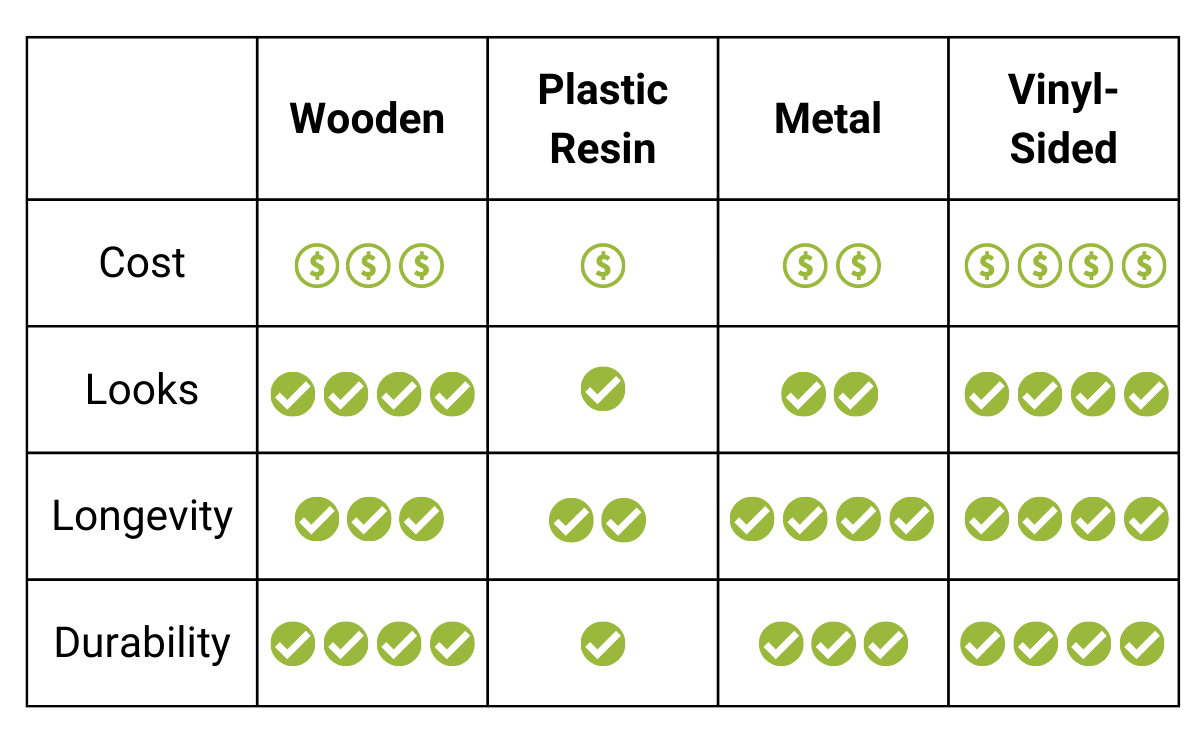 Vinyl Sided Storage Sheds For Sale In Wisconsin And Minnesota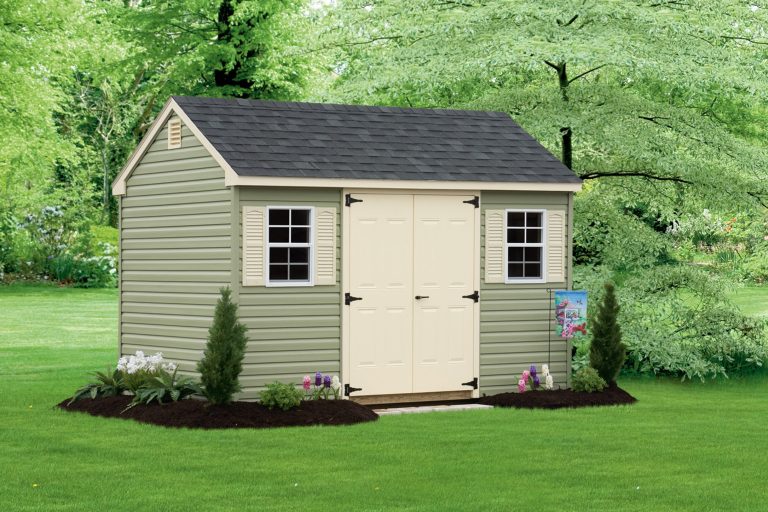 Cape Cod Garden Shed
This style is the staple of our vinyl shed options and offers a steep-pitched roof that is great for Northern snow loads.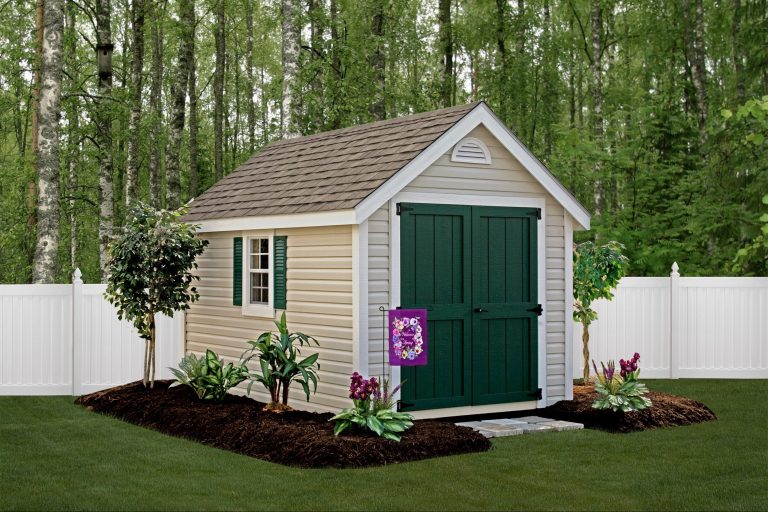 Classic Shed
This dressed-up version of our Cape Cod gives your vinyl storage shed an even steeper roof pitch.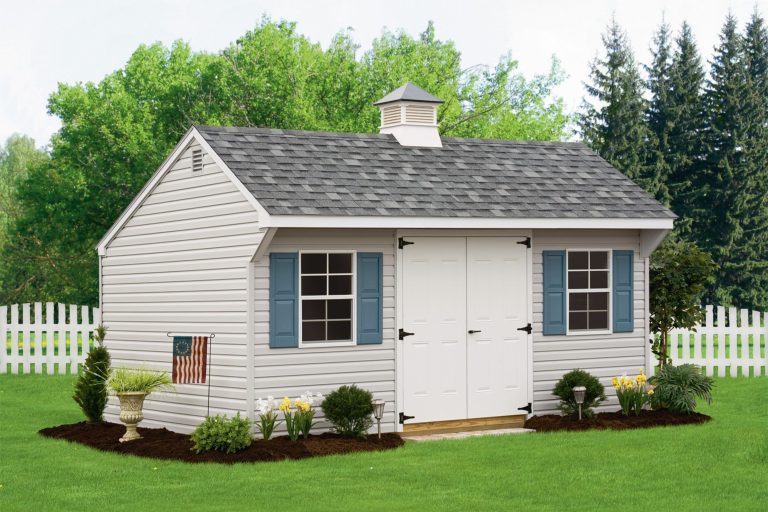 Quaker Shed
Known for their offset roof line, these "salt box sheds" offer you a wide roof overhang for the two double doors in the front.
Villa Shed
This vinyl shed offers you a modern look and its roof design is great for areas with high winds.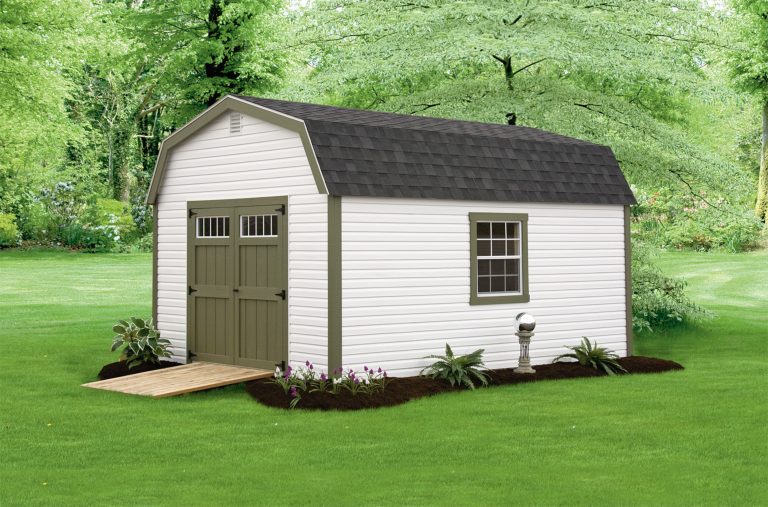 Dutch Barn Shed
Vinyl sheds in this style offer great head and storage space due to the design of the gambrel roof.