Need to declutter your life?  You can declutter in style easily and we can help!  We are a local family-owned company serving the Minneapolis area for over 20 years.  We offer custom buildings that are just as strong on the inside as they are beautiful on the outside.  Browse our storage shed styles available in Minneapolis now, and let your imagination go wild!
Custom Shed Styles Available in Minneapolis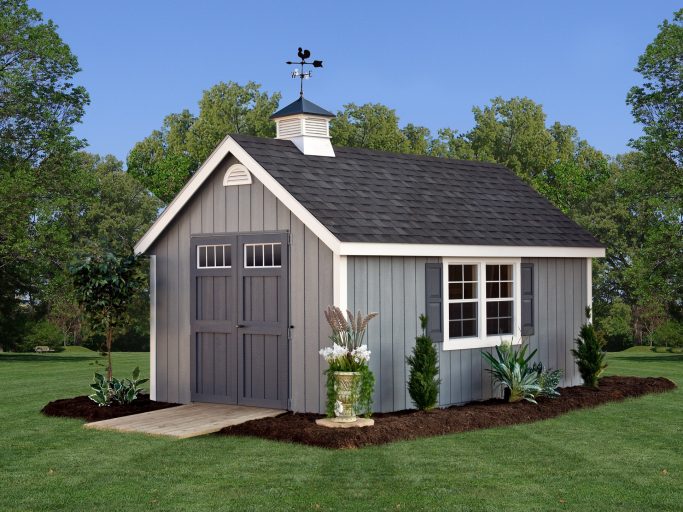 Classic Storage Shed
The classic storage shed offers a timeless and beautiful design that can be used for storage of simple garden tools, or just freeing up space in your house. Many options  can be added to this style of shed to give it a truly one-of-a-kind look.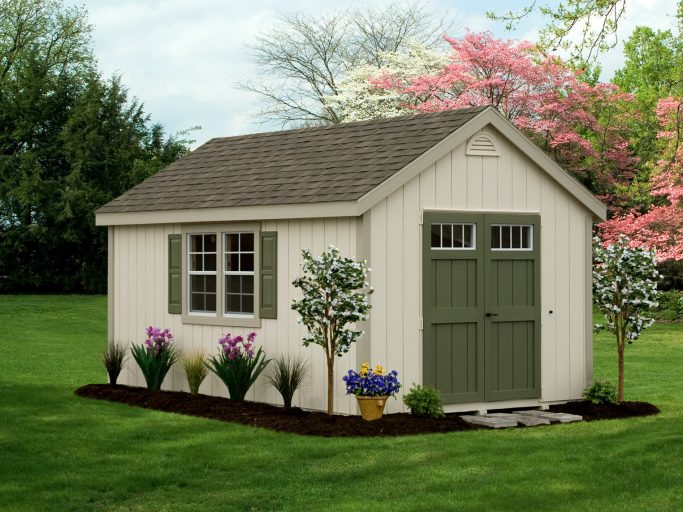 Cape Cod Garden Shed
This shed style sports a higher roof design and and larger roof overhangs, giving it the "cottage" look.  One fun use in the Minneapolis area for this storage shed, is for a conversion into an elegant guest quarters.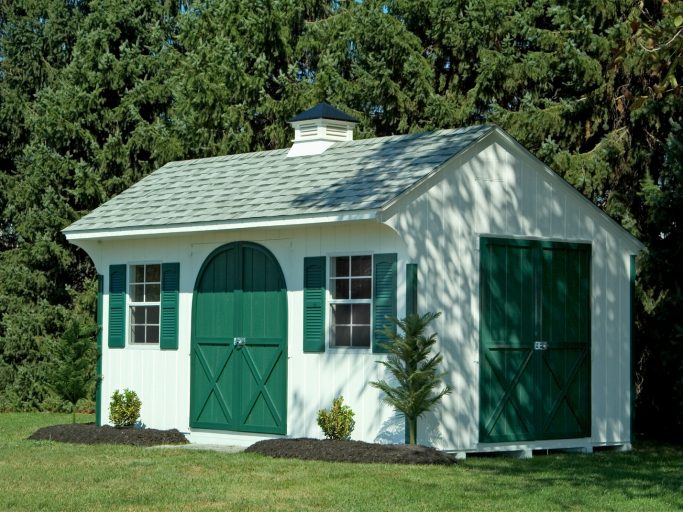 Quaker Shed
The quaker shed has a distinctive offset A-frame roof.  These sheds are also known as carriage sheds, and offer a great aesthetic for pool houses.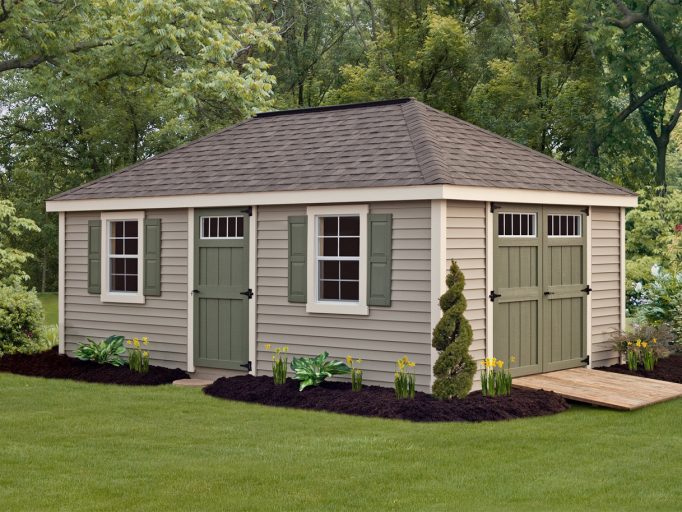 Villa Shed
The Villa shed provides a contemporary look for the Minneapolis back yard. It blends into almost any setting, but is a particularly good choice for high wind areas.
Dutch Barn Shed
If you like the traditional "barn look", then the the Dutch Barn shed is for you! The barn roof is more than just looks though, this roof maximizes head room interior storage space.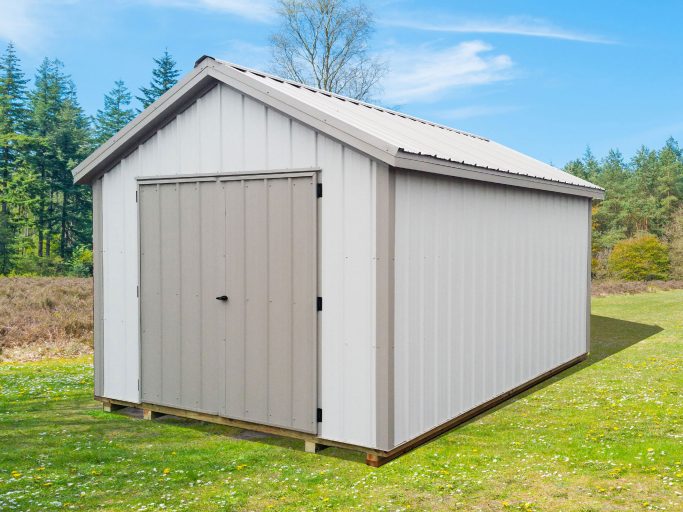 Steel Garden Shed
This shed style is for the Minneapolis resident that needs extra storage space at the least cost.  If you are on a limited budget, but still need a shed that will last a long time, then this is the shed for you!
Prefab Garage Sheds Available In Minneapolis
Getting a prefab garage in the Minneapolis area is simple with Northwood Outdoor! Site prep and delivery turn-around times are a significantly faster than with conventionally built garages.  These garage sheds are built with heavy duty floors and are generally installed using a similar stone shed base that we use for all of our regular storage sheds in Minneapolis.  Check out our styles and get a quote today!
Classic Garage Sheds
The Classic Prefab Garage that we sell in Minneapolis is hand-built using the same design as the Classic Storage Shed.  This garage can be fully customized to blend in with your existing landscape and neighborhood.  In fact, the Classic garage will totally enhance your backyard while giving you tremendous access to extra storage.  So whether you need to store a boat, ATV, car, or truck, this garage will do it beautifully.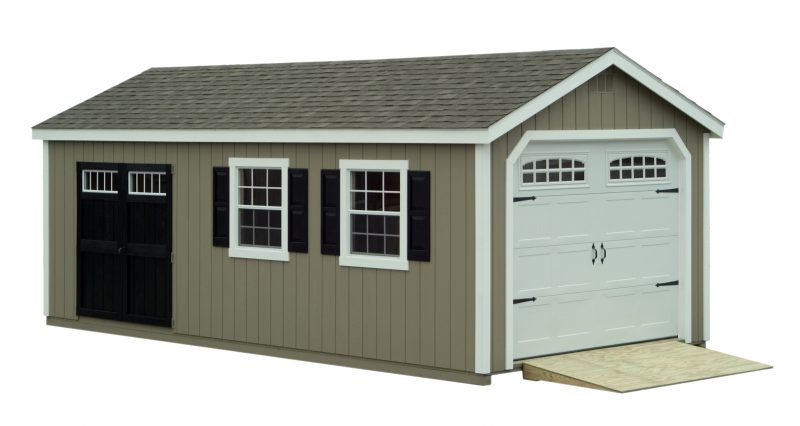 Cape Cod Prefab Garage
The Cape Cod Garage is built from the basic design of the Cape Cod Storage Shed.  They feature a slightly steeper roof pitch than the Classic Garage, lending to an added touch of elegance. This garage would be an outstanding addition to any property.  We offer many features and customization options in Minneapolis that will allow your Cape Cod garage to both blend in and stand out.