Add A Beautiful Storage Solution To Your Backyard
Are you looking for a shed that is well-built, will last a long time, and won't break the bank?  If so, a wooden storage shed might be just the right thing for you. Our wooden sheds are attractive and hand-built by the Amish to extremely high standards.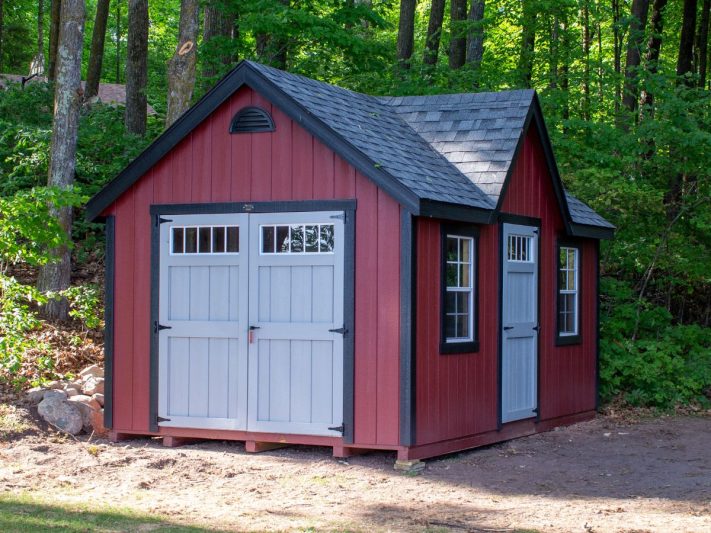 Wooden Storage Shed Construction Details
Wooden Storage Shed Framing
Our wooden storage sheds are framed by Amish builders using methods that are similar to residential construction. The floors, walls, and roof are all framed at 16 inches on center using high-grade construction lumber. The walls in our wooden sheds come standard with a double truss plate.  Combined together, this attention to quality build details in the construction of our sheds means that you can count on them last for many years to come.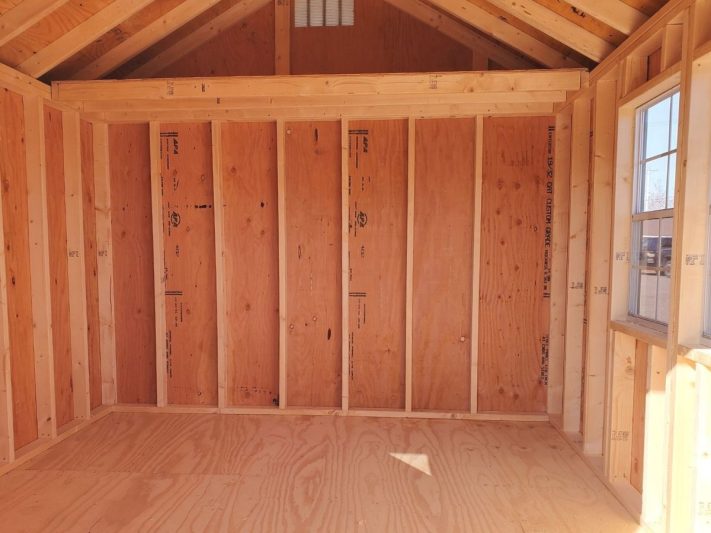 Wooden Storage Shed Siding
Our wooden storage sheds are finished with high-quality DuraTemp wooden panels and painted according to the color of your choice. A high-end wooden finish on your shed, means that you can enjoy your storage solution without having to worry about the integrity of your building. Our wooden storage sheds require minimal maintenance. 
Features of DuraTemp siding include:
Provides excellent water resistance
Is a fully renewable building material made from real Western softwood
Features a beautiful groove pattern
Offers consistent dimensional stability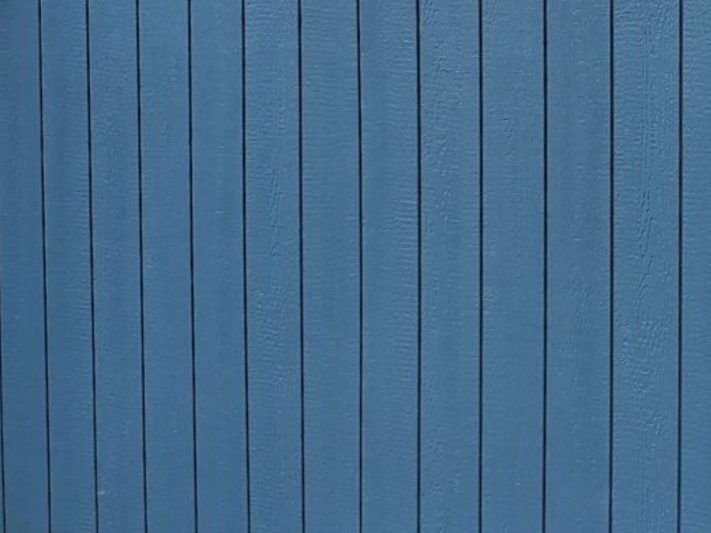 Main Advantages Of Wooden Storage Sheds
While wooden storage sheds are a great option and are adaptable for most uses, there may be some cases where another option would work better for you.  Here are some considerations to think about when deciding between wood, or another material for your shed.

Affordable
Wooden storage sheds are affordable. While not as cheap as plastic resin sheds, they offer significantly higher long term durability for the price.

Beautiful
Wooden storage sheds are beautiful.  These sheds are some of the most best looking, beautiful sheds that money can buy.  They will look outstanding in almost any backyard.
Adaptable
Wooden storage sheds are adaptable. They can be used for many different specialized purposes, like she sheds, guesthouses, hobby sheds, and even retail stores! 

Durable
Wooden storage sheds are extremely durable. Wooden storage sheds are good for at least 20 years. When installed on a proper foundation and properly maintained, they can last even longer.  
Wooden Storage Sheds Vs Plastic, Metal, Vinyl-Sided
Still not sure which type of shed is going to work best for you? Here is a quick guide for you.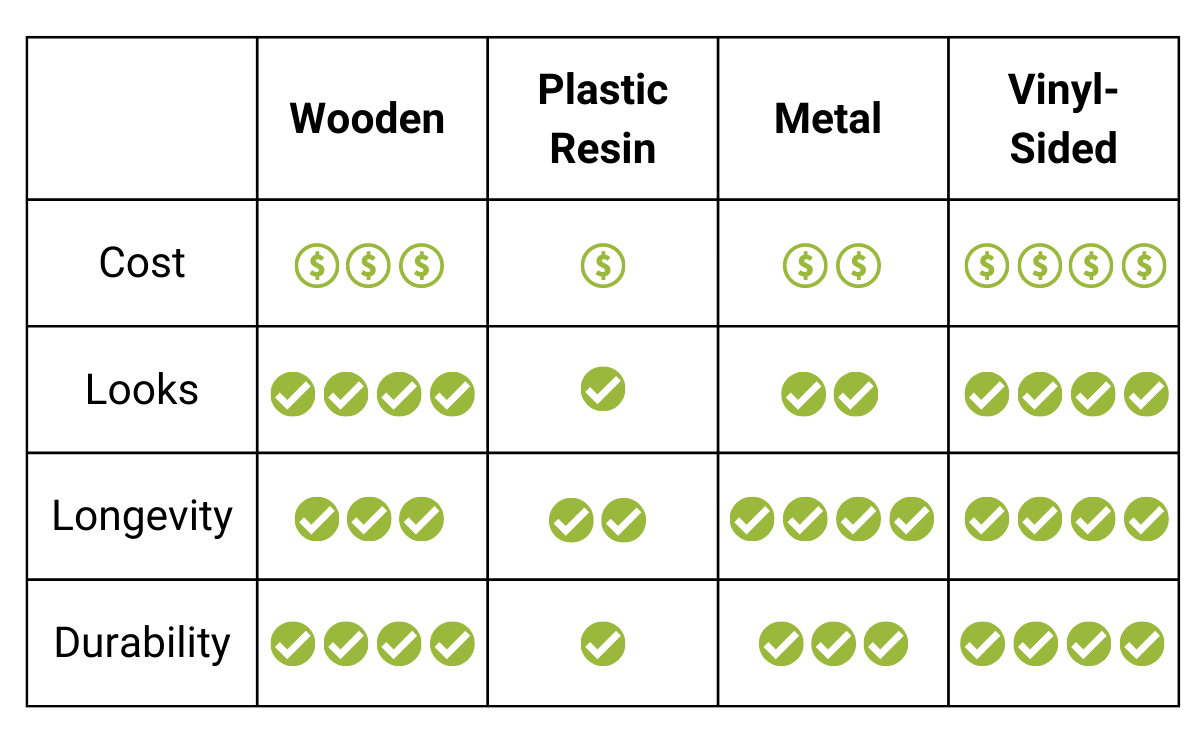 Wooden Storage Sheds For Sale In Wisconsin And Minnesota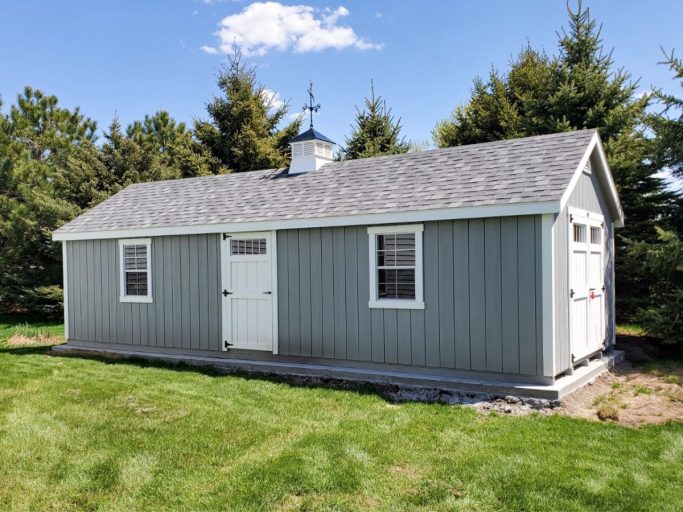 Cape Cod Garden Shed
This is our most popular basic wooden storage shed model.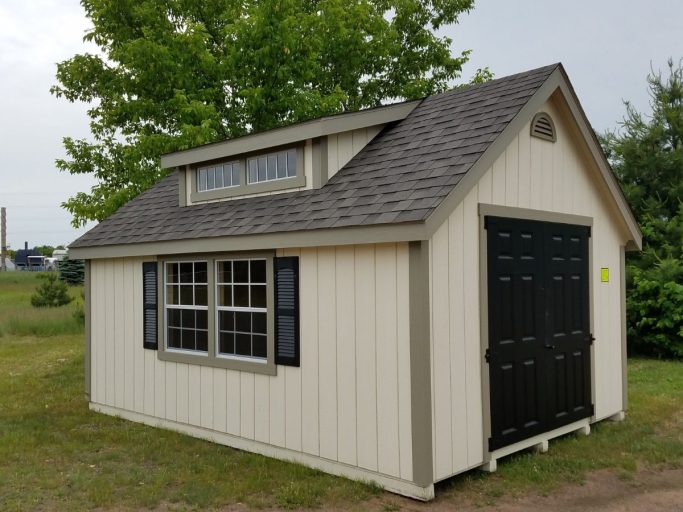 Classic Storage Shed
This is a classier version of the Cape Cod, with a steeper roof pitch.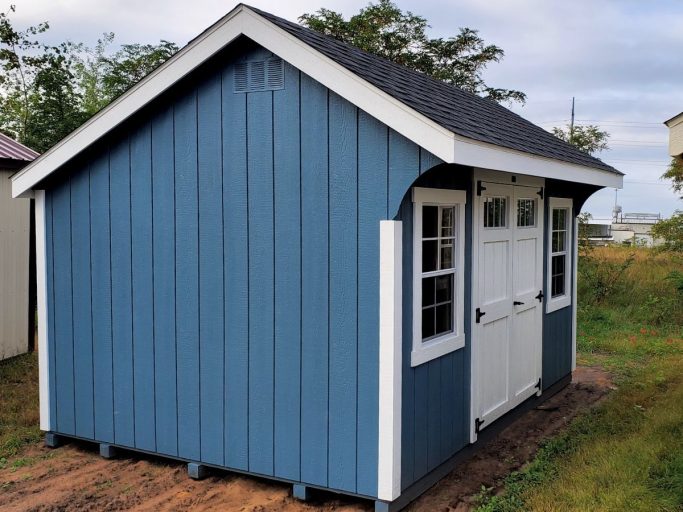 Quaker Shed
Also known as the "saltbox" shed, this building features an offset roofline and wide roof overhang on the front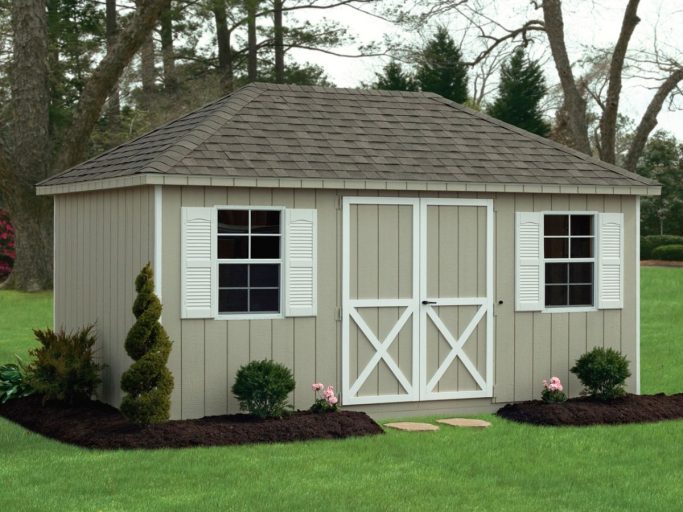 Villa Shed
This modern-looking shed looks great and is a good choice in areas with high winds.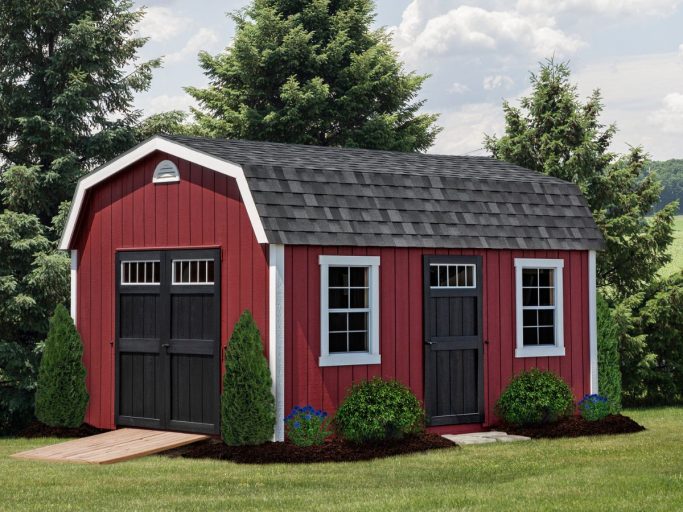 Dutch Barn Shed
The barn-style roof on these wooden sheds means that you can take advantage of maximum head and storage space.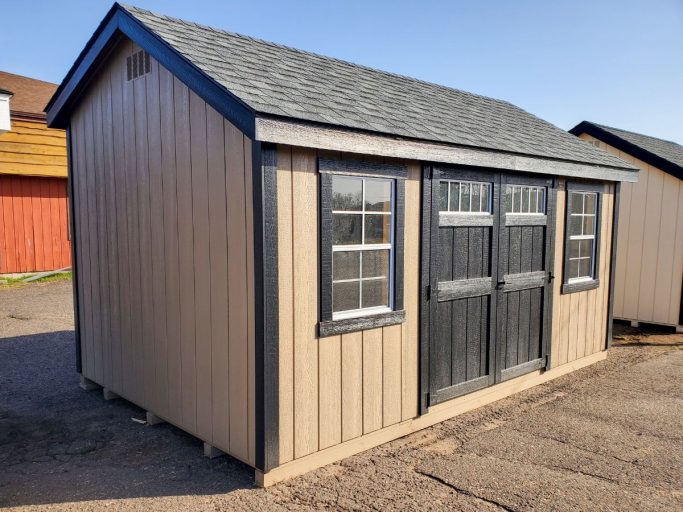 Monterey Shed
This wooden shed model features an offset roof line toward the back, meaning you can have a loft across the entire back wall.