So why exactly are you interested in a prefab shed?  Sometimes the word prefab conjures up images of something cheaply made or maybe even plastic.  This, however, does not have to be the case. Many prefab shed builders, particularly Amish builders, construct their sheds to extremely high standards using only the absolute best materials.
What Exactly Is A Prefab Shed?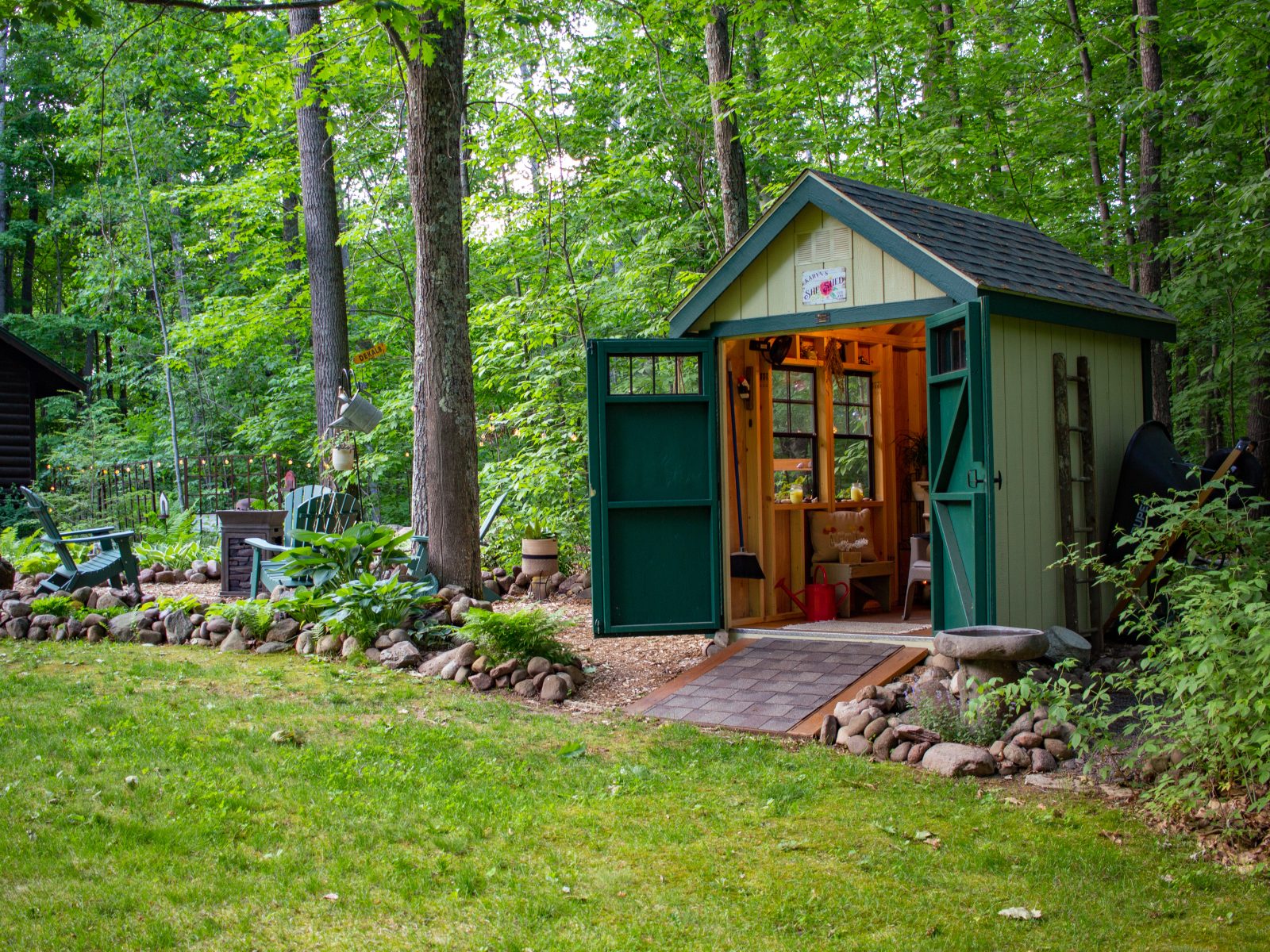 A prefab shed is a shed that was built in a shop somewhere off-site and gets delivered as a whole unit to its final location. Prefab sheds are generally much cheaper than sheds built on-site because they are built efficiently in large shops.
Are Prefab Sheds Good Quality?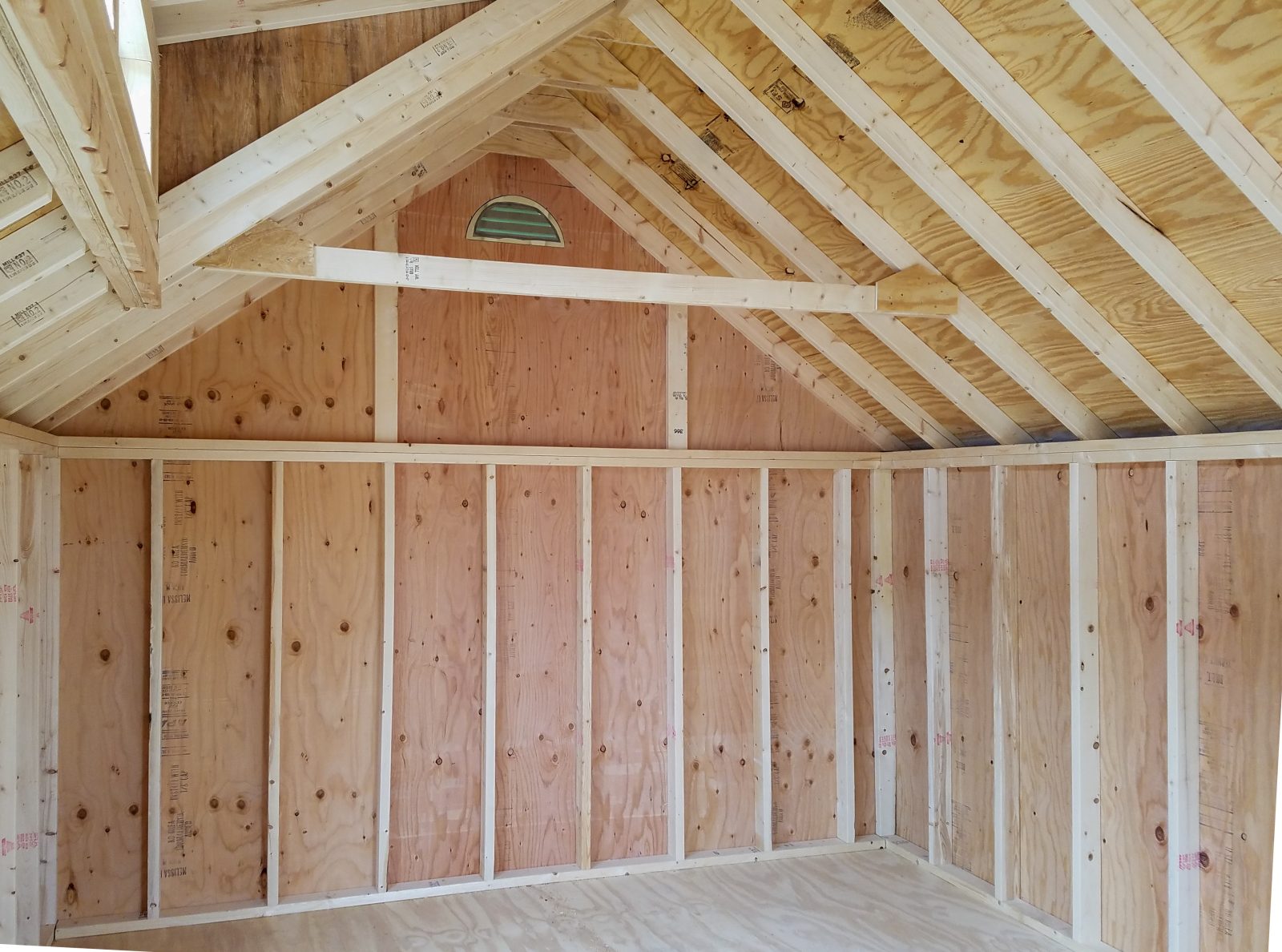 Prefab sheds can be extremely high quality.  However, it is worth noting that not all prefab sheds are built to the same quality standards.  If you are looking for the rock bottom pricing for your prefab shed, you may end up with a shed that is not very good quality.  On the other hand, if you are picky about who your shed builder is and picky about the quality standards that they follow, then you will definitely want to avoid the big box stores.
At Northwood Outdoor, all of our prefab sheds are hand built by the Amish to really high standards.  Here is a quick video showing some of the different details that we really care about.  When looking for a prefab shed, pay attention to the truss and framing systems that are being used. Studs placed 16″ inches on center is residential grade.  There are a lot of shed companies that space those studs further apart.
3 Reasons Prefab Sheds Make An Outstanding Choice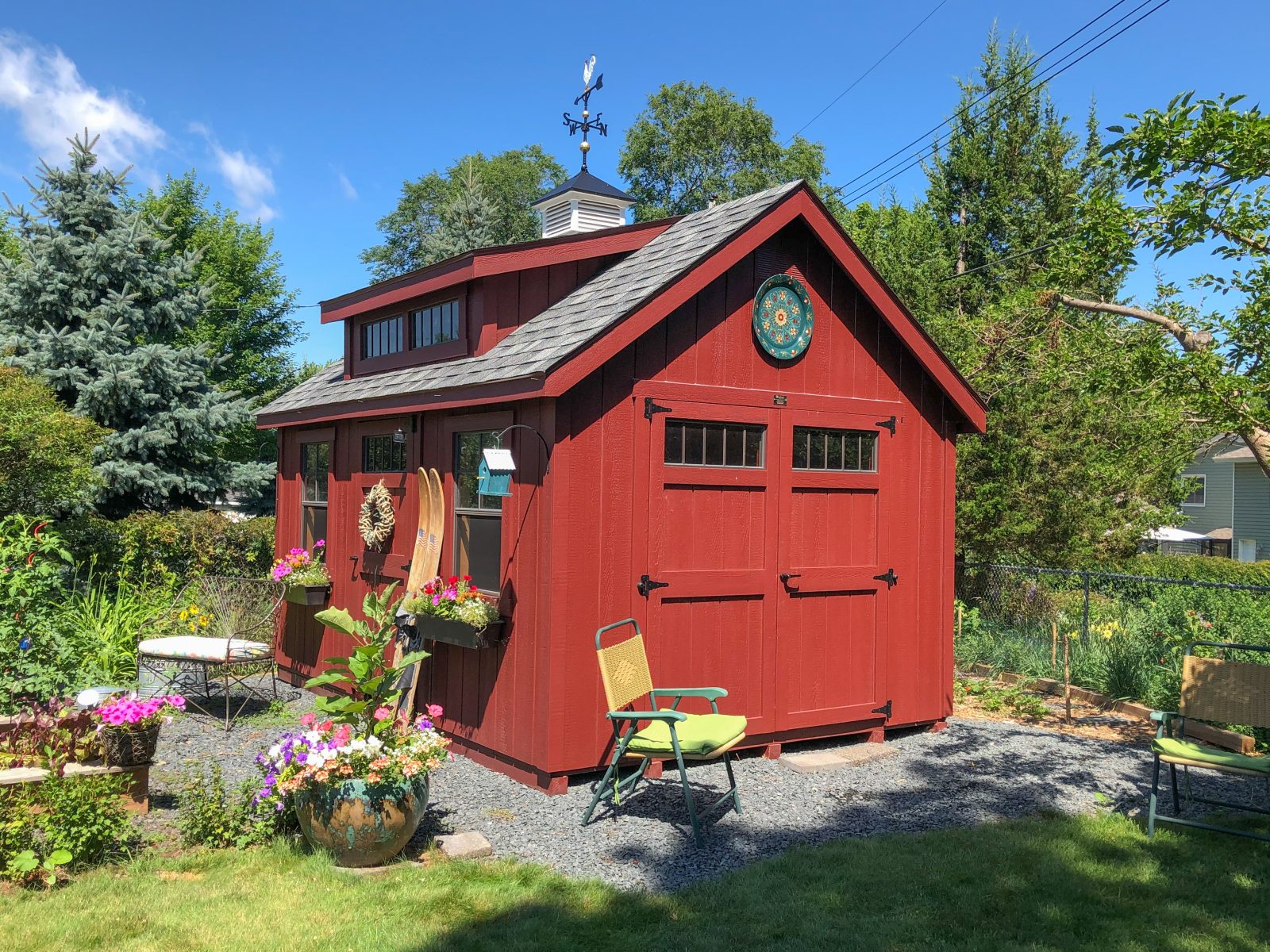 1. Prefab Sheds Can Be Customized
Just because it's prefab, doesn't mean you can't customize it. At Northwood Outdoor here in Wisconsin, we offer a whole range colors, siding, and roof materials that you can choose from.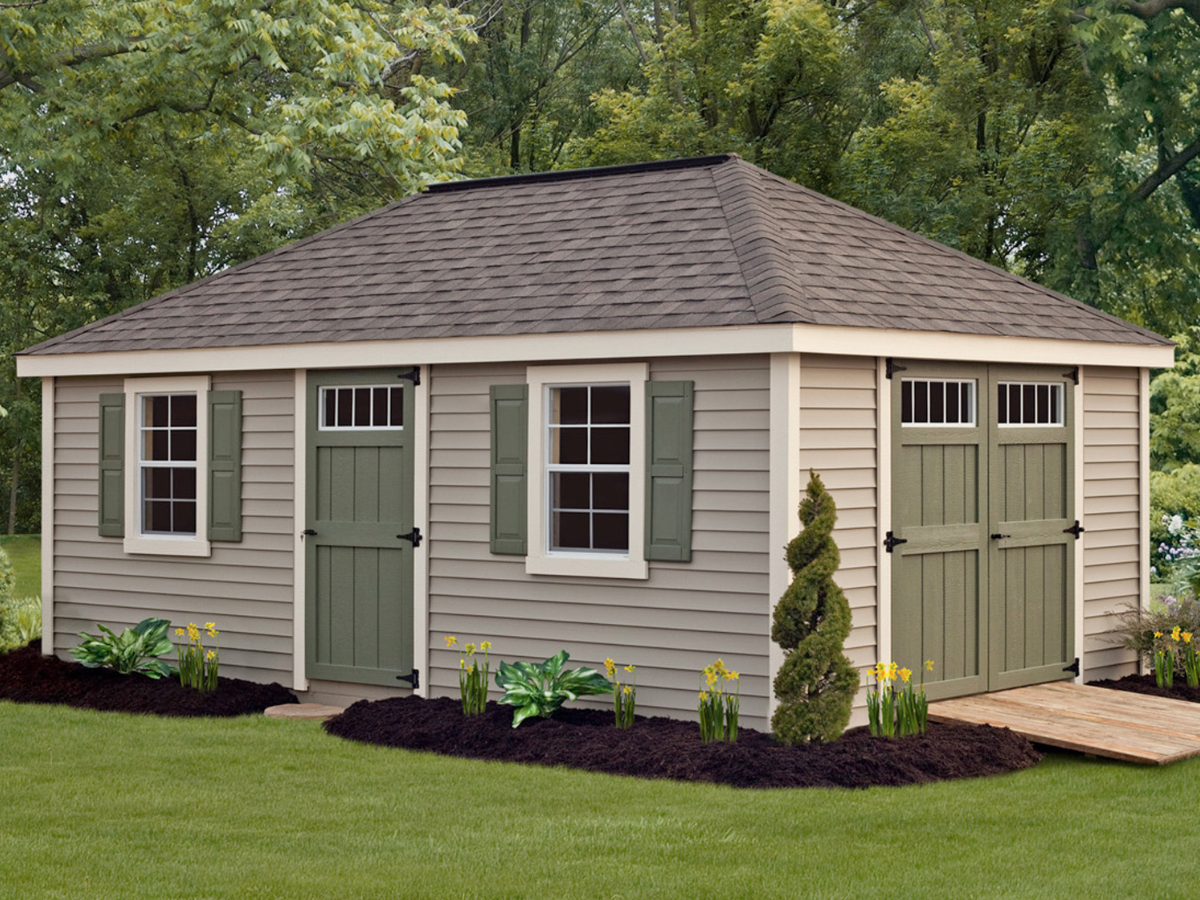 Vinyl-sided prefab sheds are not the cheapest option but they deliver on durability and give you the ability to match your house. 
Wooden Prefab Sheds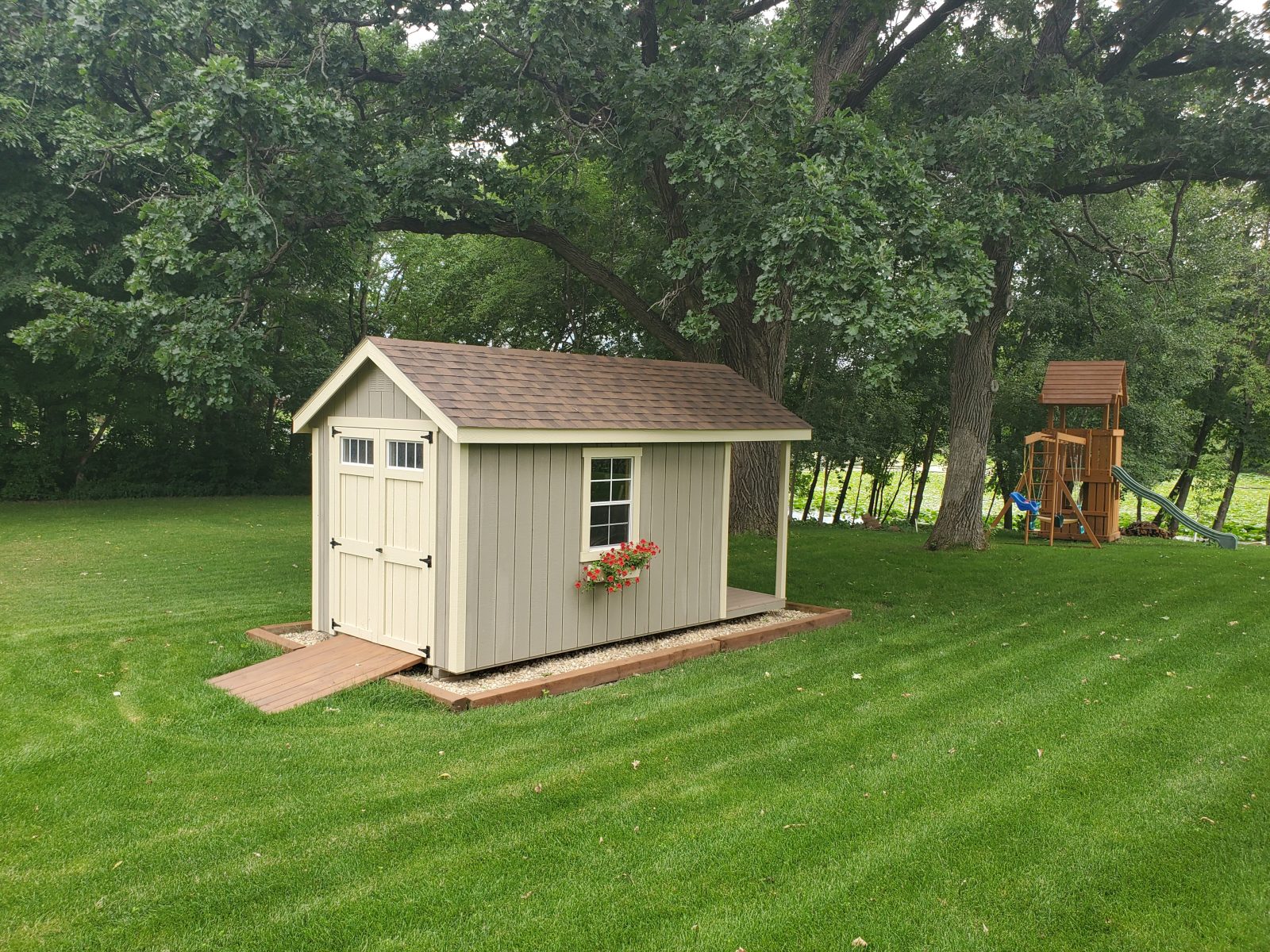 Wooden prefab sheds have a classic and beautiful look that works well in almost any backyard.
Metal Prefab Sheds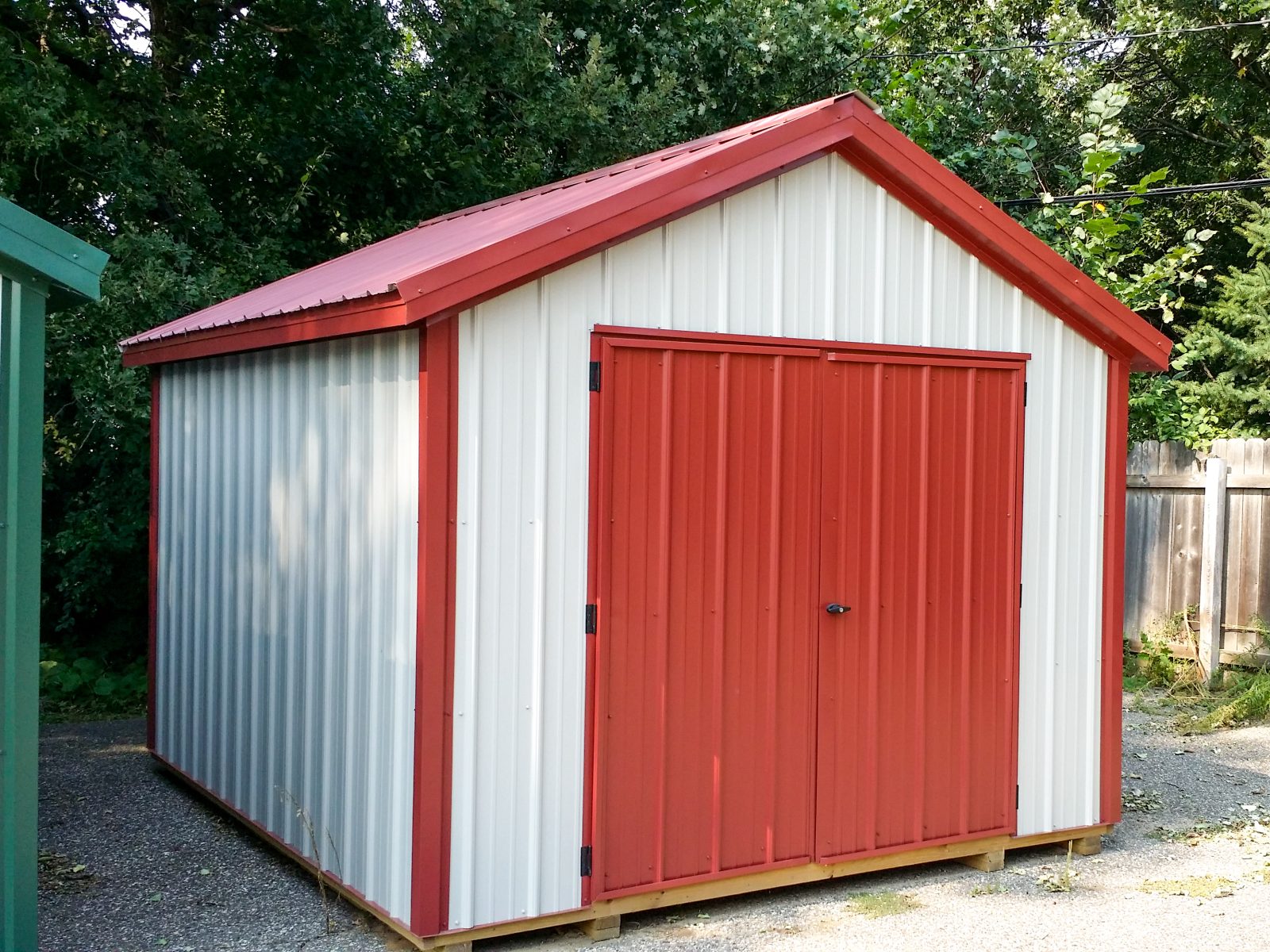 Metal prefab sheds are affordable and really long-lasting.  Their main con is that the aesthetic of metal siding may not work for some neighborhoods and Home Owner Association communities.
2. Prefab Sheds Are More Affordable Than The Alternatives
Because a prefab shed is built off-site in a large factory or workshop, they are made much more quickly, and with far less waste. Our prefab sheds are built by the Amish in assembly line fashion so that you end up with a shed of superior quality at an affordable price.
3. Prefab Sheds Can Be Delivered To Your Backyard Quickly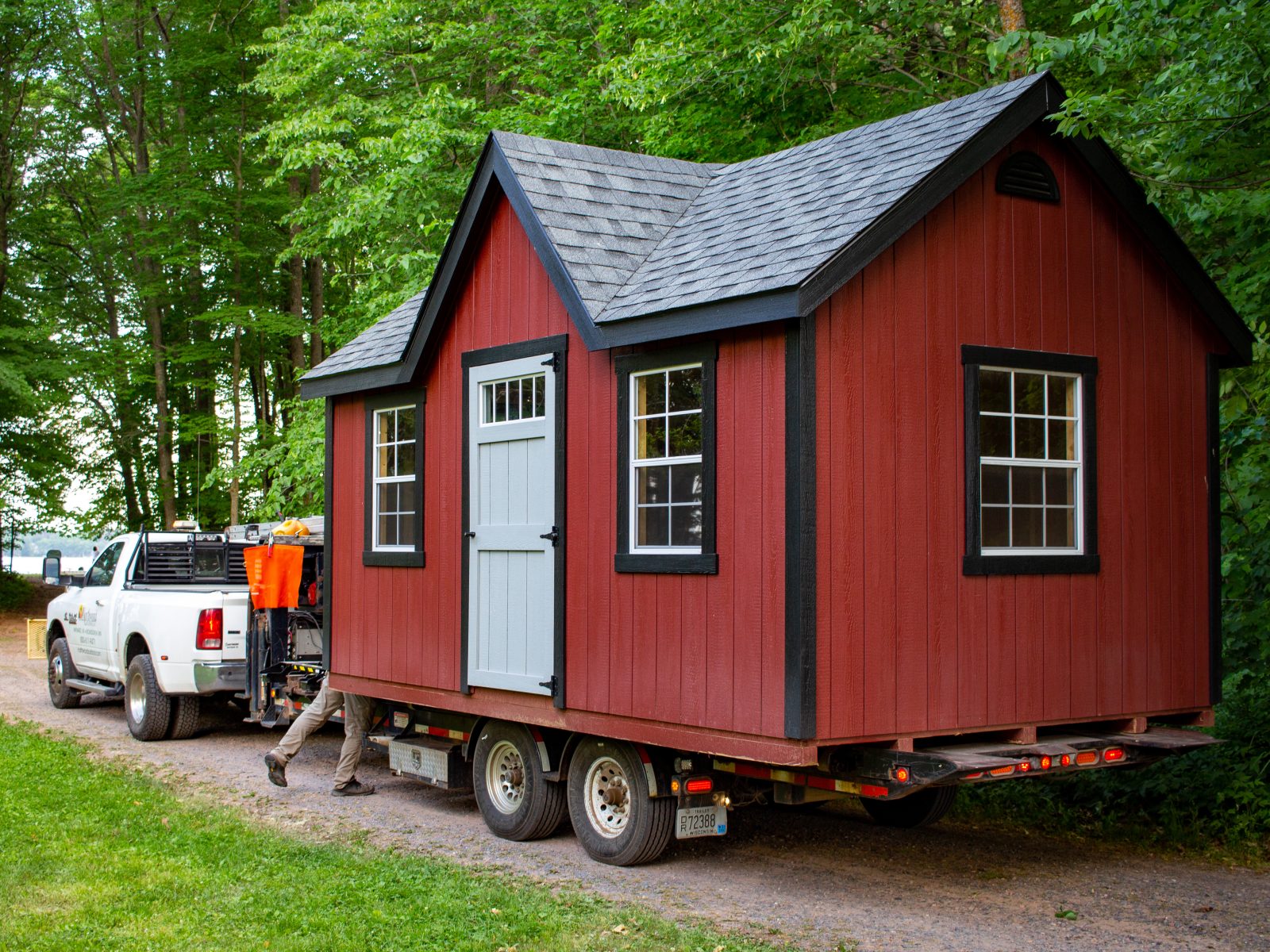 Ok, so "quickly" is a relative term, so let's define how long it usually takes to get a prefab shed. There are about 4 main ways to get a shed, but in all cases, you will need to have a shed base installed first.  Assuming you have a proper shed base completed. here are how long each of the following methods will take you.
Build Your Own Shed | 5-15 Weeks
Building your own shed is going to take a long time. It's tempting to think you can put your own up in a weekend, but we all know DIY projects are never as easy as they seem. Here is a detailed look at the time and money involved in building your own 12×16 shed.  The estimate provided here is that it could take upwards of 80 man-hours to build a shed. Assuming you are working full-time and can spare 15 hours each weekend, it will take you at least 5 weekends to finish your shed.
Hire A Contractor To Build A Shed | 12 Weeks
All contractors will supply you with different lead times for building projects.  According to this article in the Seattle times, you should plan on scheduling your project 12 weeks before you need the project completed.
Purchase A Custom Prefab Shed | 6 Weeks
Barring supply chain disruptions that we are all familiar with, a custom prefab shed can often be delivered within 6 weeks of the order date. While 2020 and 2021 were exceptional years with long wait times on buildings, 6 weeks is a much more typical wait time, with some companies being able to produce them in even less time.
Purchase An In-Stock Prefab Shed | < 1 week
If getting a shed quickly is your main concern, you should definitely consider purchasing a shed that is already in stock.  When you purchase a prefab shed in stock, all that has to be arranged is delivery which is usually less than a week.
Common Questions About Prefab Sheds
Got more questions about prefab sheds?  Here are a few answers to common questions about prefab sheds.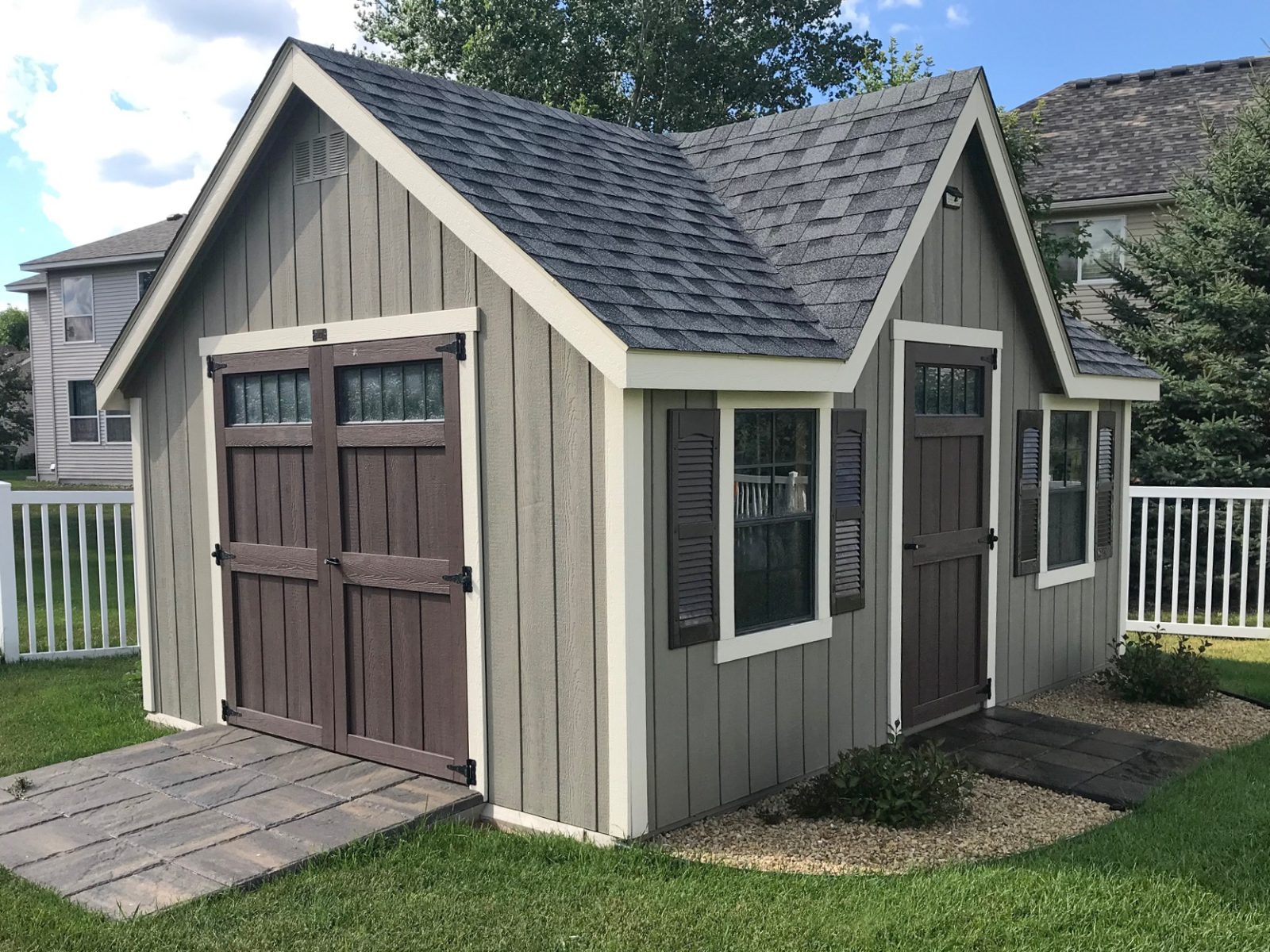 Can You Live In A Prefab Shed?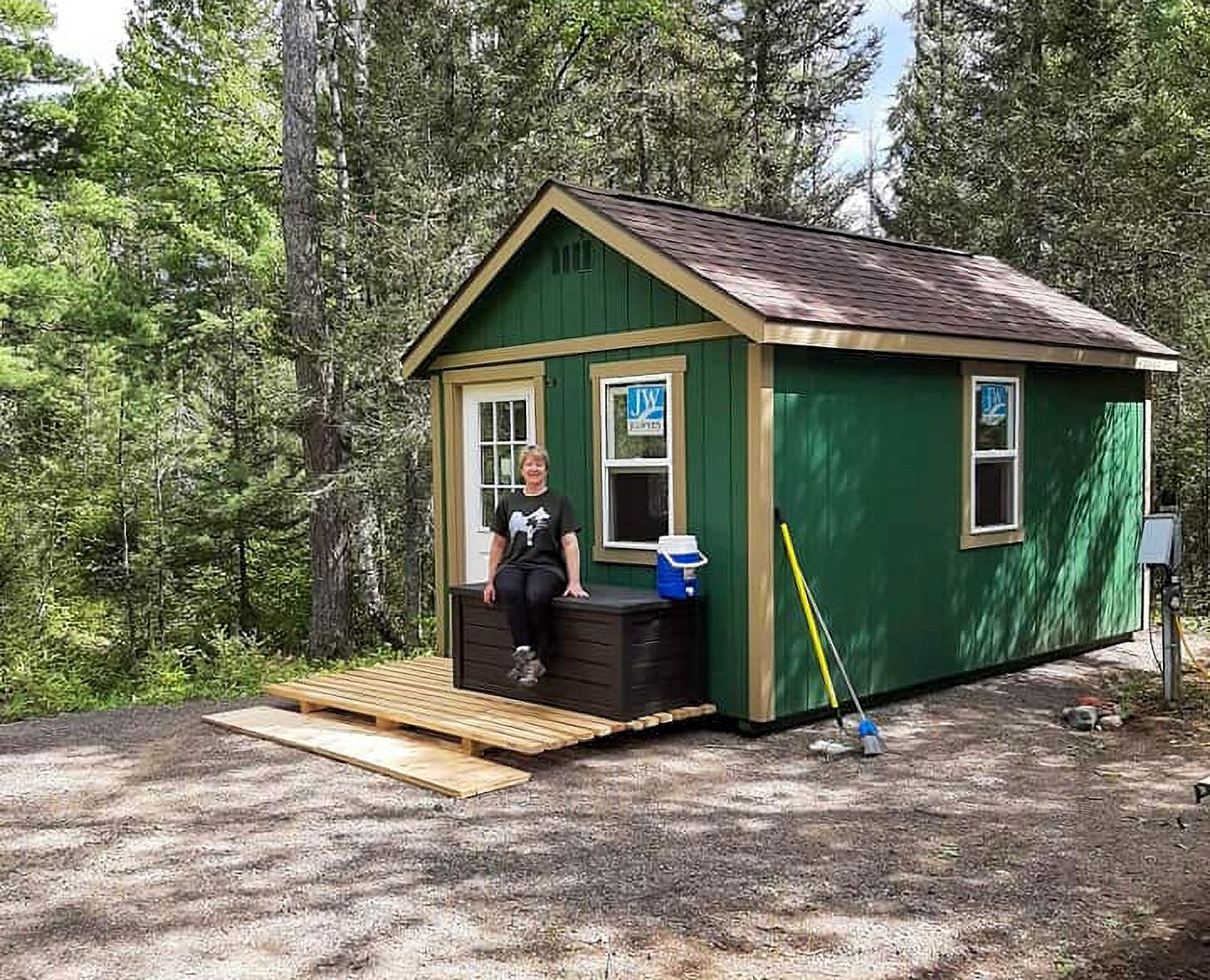 Yes, you can! Of course, there will be some limitations in certain areas due to zoning etc… but as long as you are purchasing a prefab shed that is built using sound residential construction methods, there is no reason why your building can't be finished with insulation, electrical, plumbing etc… 
For examples of how you can live in a prefab shed, check out our post on using backyard sheds as guesthouses.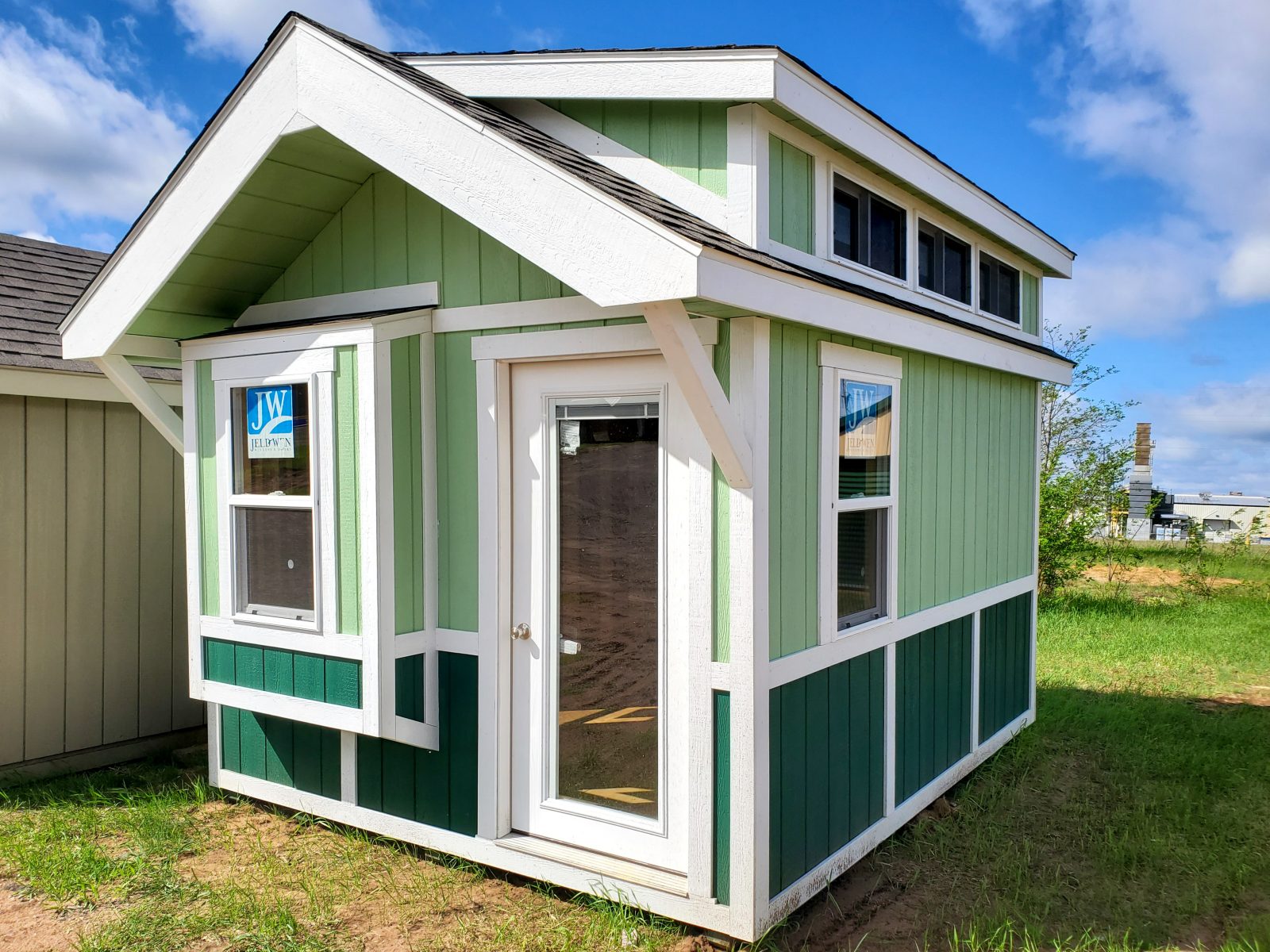 Also check out this beautifully finished hobby shed that one of our customers completed near Hayward, WI.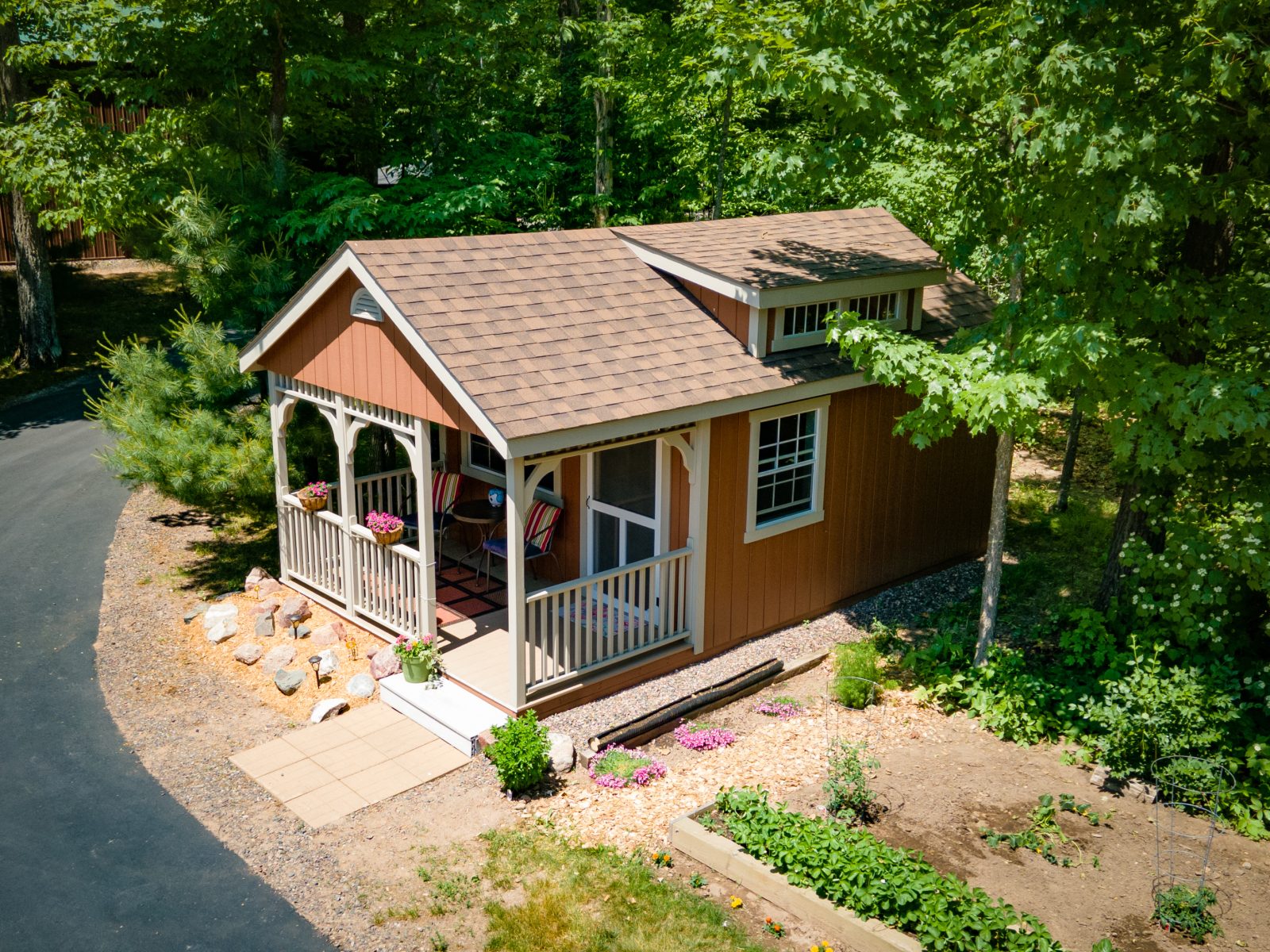 Do Prefab Sheds Need A Permit? 
The short answer is "maybe".  For example, in Minneapolis, the rule is that if sheds are not connected to the house or garage and are under 200 square feet, no permit is required. This rule would allow you to get a shed of up to 10×20 or 12×16, and you would not need a permit. On the other hand, Wausau Wisconsin requires a permit for all prefab sheds regardless of the size.
Before you order a prefab shed it is always a good idea to check with your local municipality first to see if a permit is required. 
Need A Prefab Shed In Wisconsin Or Minnesota?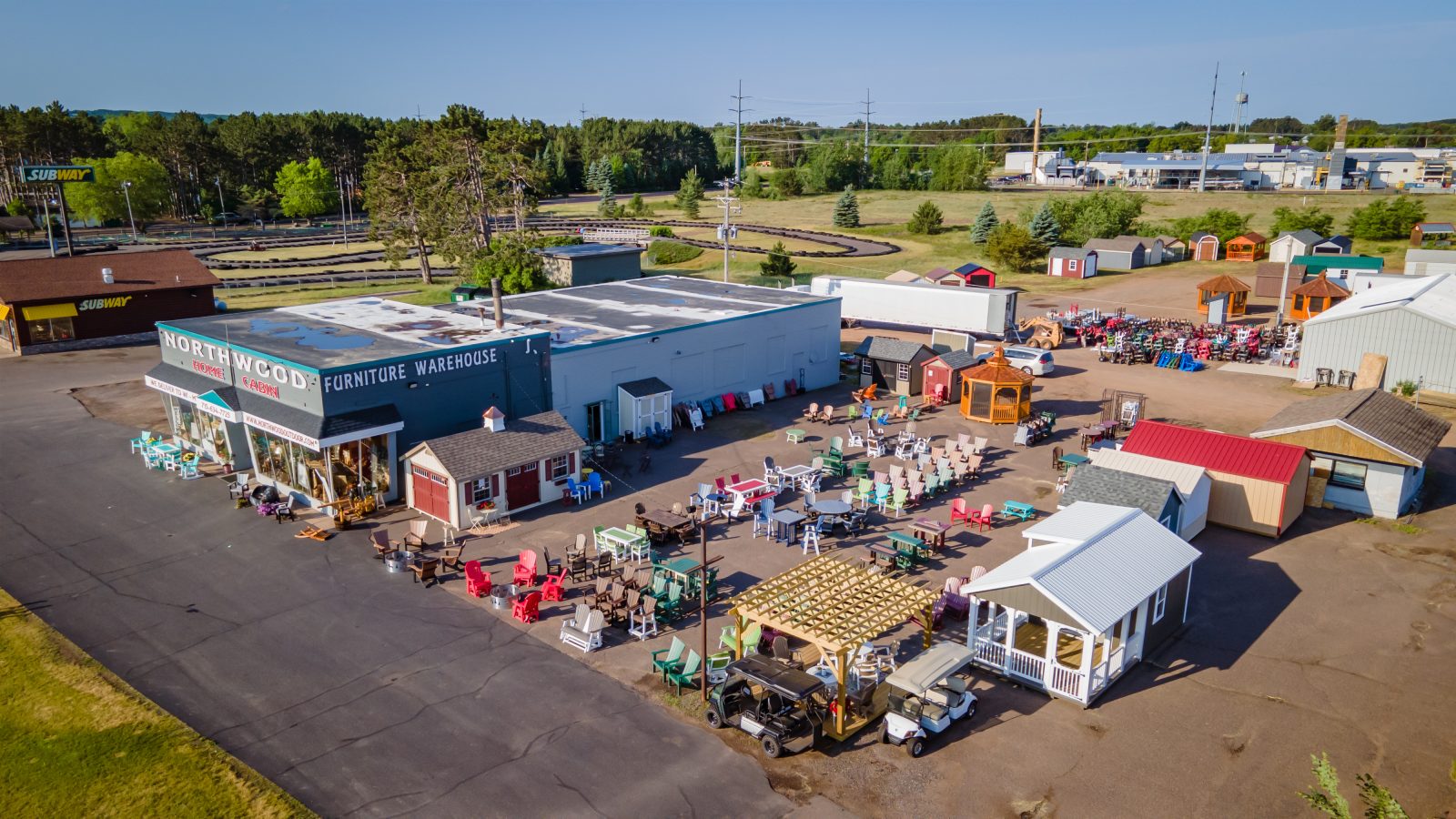 At Northwood Outdoor, we sell Amish-built prefab sheds all over Wisconsin and Minnesota and would love to help you with your storage needs. Check out our current inventory, or get a custom quote.