Have you found yourself at the point in your life where you have the ability to buy something of quality rather than a cheap fill-in? Think about your lawn furniture. When you hear of Amish poly furniture, what comes to mind? High quality? Luxury? Durability? Maybe even the thought of: "Wow, that must be really expensive"!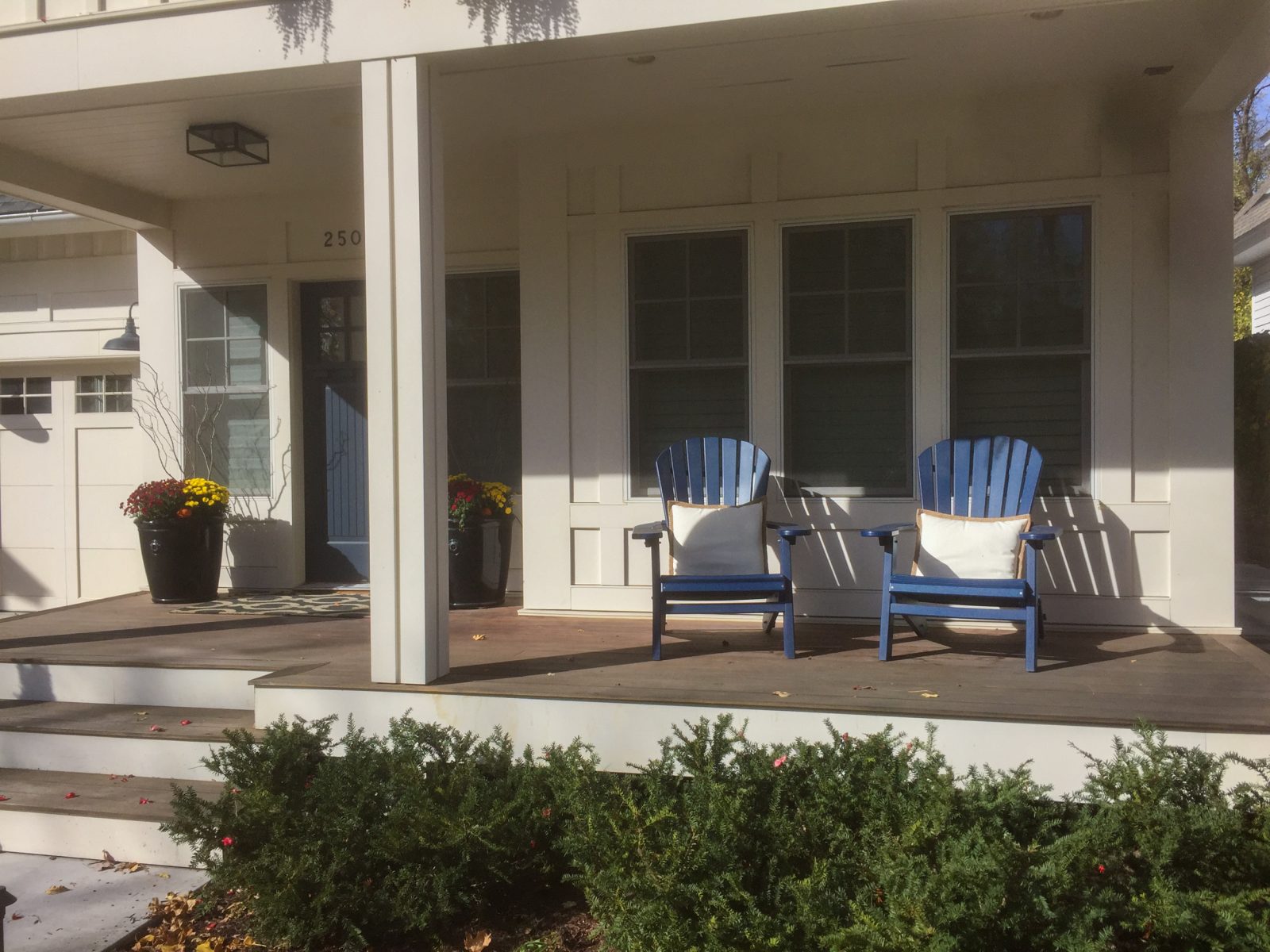 Imagine if you could enjoy a high-quality piece of Amish-made poly furniture in your own yard. Sounds nice, right? But how do you know that what you really are getting is Amish made? What makes it so much better? So let's get into it.
What is Amish Poly Furniture?
Real Amish Poly Furniture is made by hand, by the Amish from recycled polywood lumber.  The lumber itself is manufactured by larger recycling companies who are able to turn plastics like old milk bottles into lumber, and the furniture is then handmade like any other Amish-made furniture by the Amish.  You do have to be wary as a shopper though, since there are lots of cheap imitations available.
We offer Amish-made poly furniture that is exactly what it sounds like quality polywood furniture, made by the Amish, at a reasonable price. Our Poly furniture is designed and handcrafted by Amish carpenters and builders. The Amish tradition has a long-standing value of building their furniture to the highest quality. This means that they are going to use the best of the best materials, in everything from the stainless steel hardware to the poly-boards selected for your furniture and accessories.
How Is Amish Poly Furniture Made?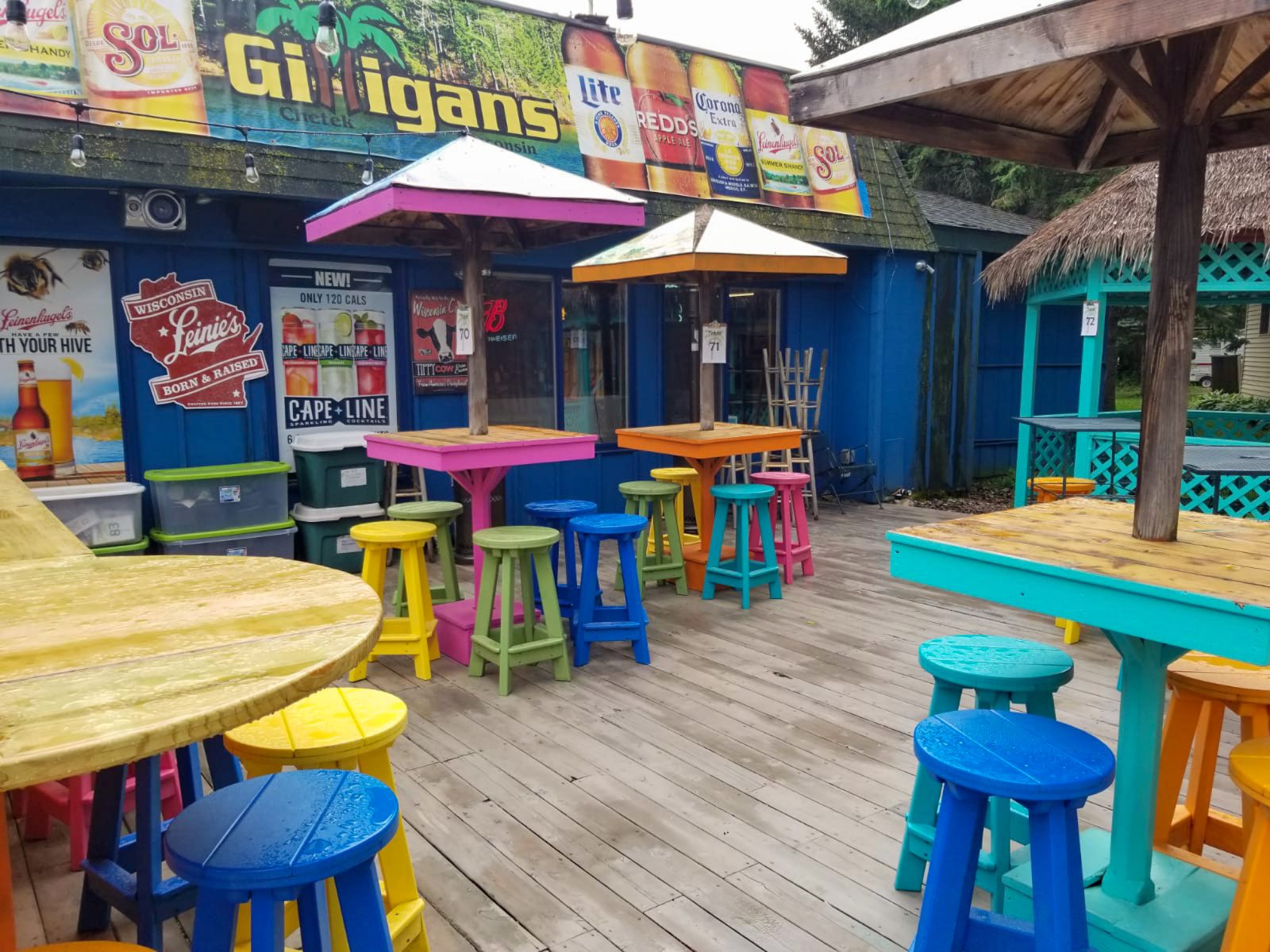 When you are looking at all the poly furniture options in the market, it's easy to get confused between cheap imitations and the real quality-made ones from Amish craftsmen.  Imitations will have a lower price point, have cheap hardware, and the boards themselves will often be of lower quality and be susceptible to warping over time. 
Our quality Amish-made Poly furniture is made from EVOVLE® Poly Lumber. This material is made from recycled plastic that otherwise would be headed for the landfill. By owning a piece of Amish-made poly furniture, you are allowing yourself to become a part of the reduce re-use recycle movement all while enjoying a quality-made product the way you want it to look!
You may still not be convinced that quality-made Amish poly furniture pieces are for you. We understand that there are imitations for a far more significant discount. However, do you want to experience the issues of putting together the whole thing? Do you really want the same problems that this individual had when purchasing a cheap Chinese imitation from amazon? You can see the review here.
So to us, the options are pretty compelling. Purchase an imitation for a cheaper price and it will not work correctly or at its best be cheap. On the other hand, you could spend the money on the real deal not have the assembly headache and enjoy your beautiful piece of Amish Poly Furniture.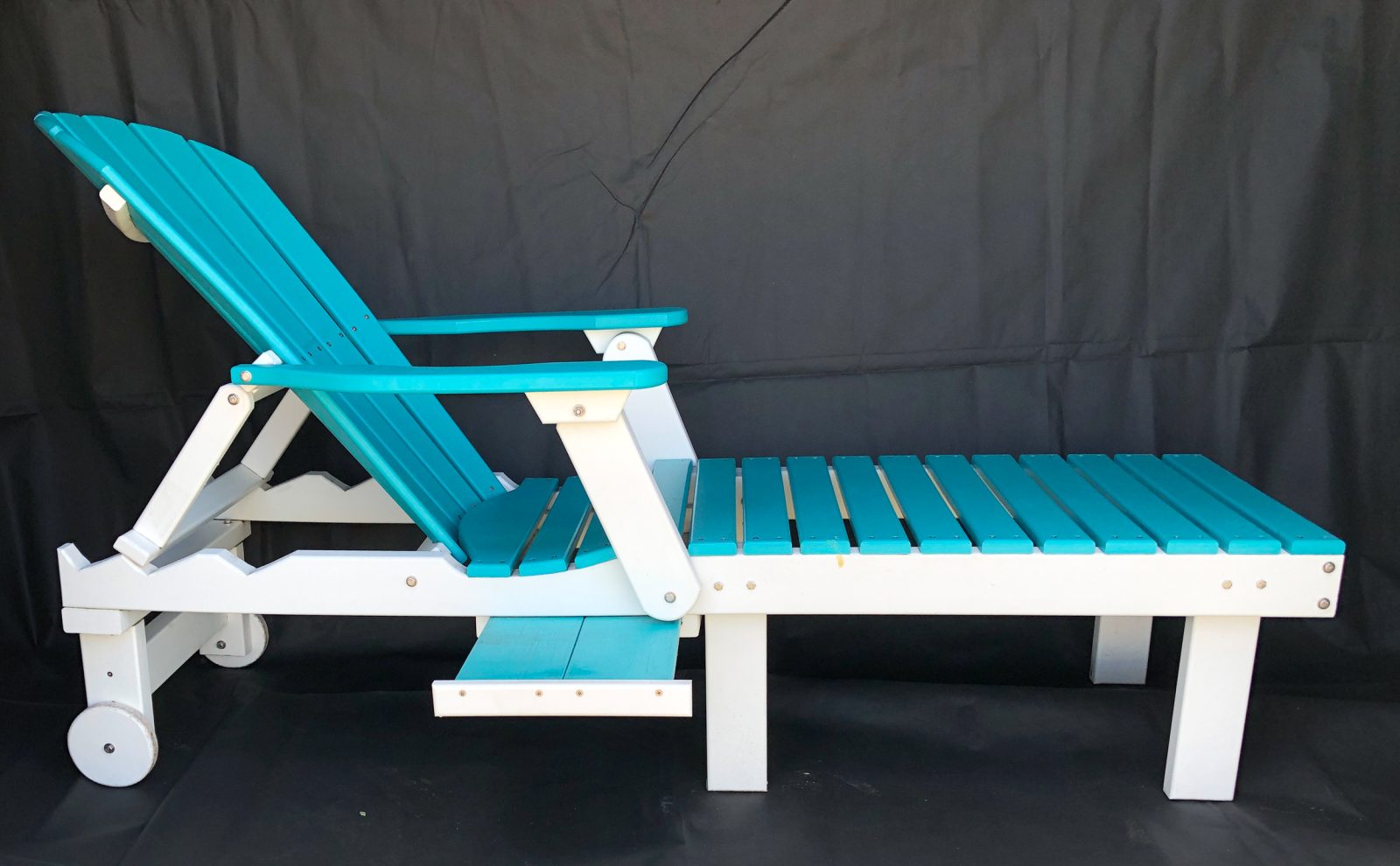 We say this by promising that our poly-furniture is guaranteed for 20-years. This means if anything would not be satisfactory in that time frame we would make it right via repairs or replacement if needed. You definitely won't find that on a cheaper Chinese-made Amazon substitute. 
How is Amish Poly-Furniture Different From Other Patio Furniture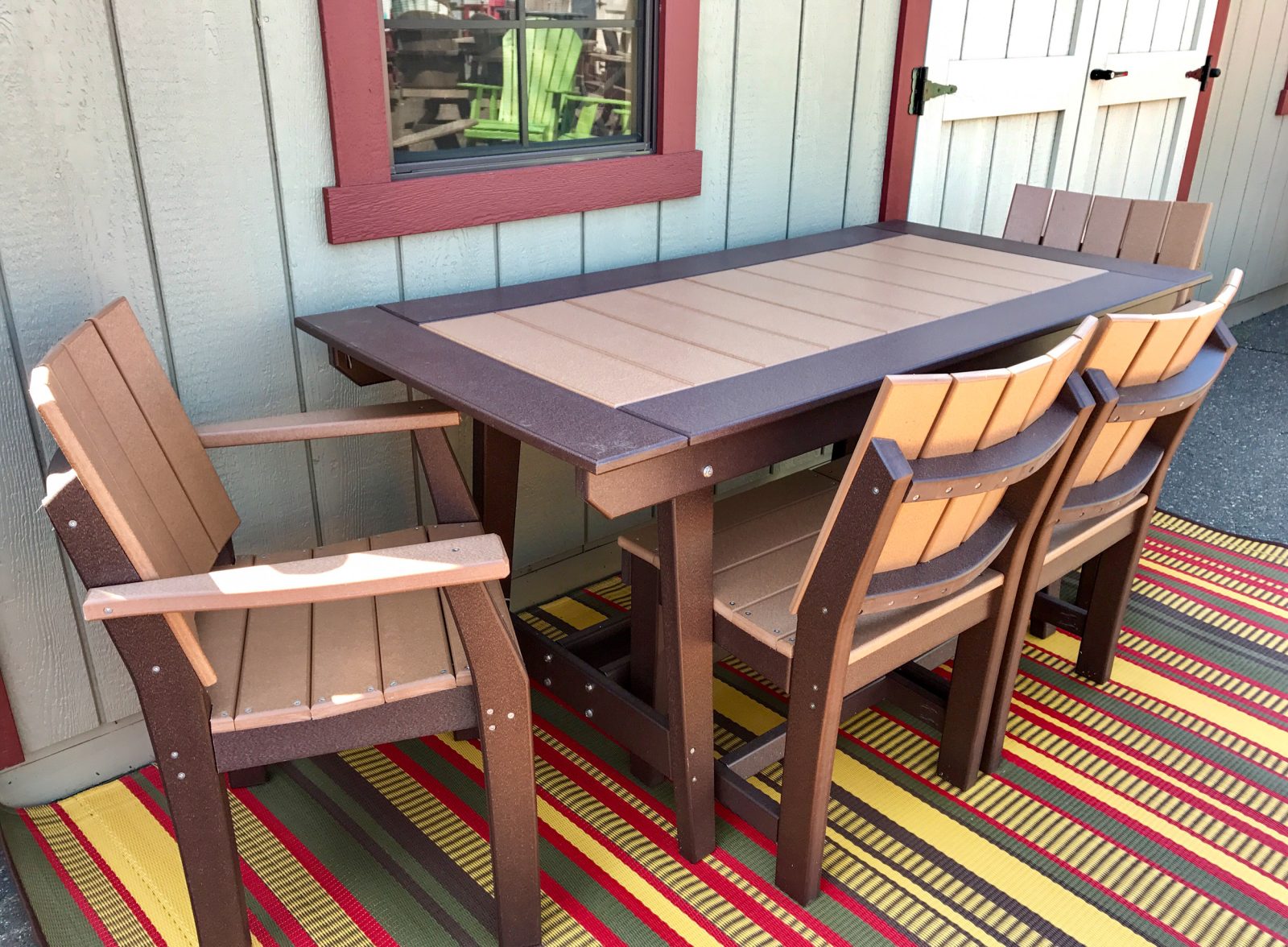 We briefly covered how our Amish-made poly furniture is made from higher quality material than other cheap imitations. But you may be wondering how it differs from the other types of patio furniture made from other materials. 
Wood Furniture
It's hard not to think of outdoor wood furniture when thinking of what will adorn your patio. We admit the styles are very similar in appearance to Amish poly-furniture. However, what poly-furniture offers are a higher level of durability and weathering resistance meaning your investment will last longer. 
We all can think of a time when you or a friend had some choice words when getting a splinter in your backside from wooden furniture. It hurt, made you annoyed, and quite honestly had you hesitant to sit in an outdoor wooden chair again. 
Some people just really love the look of wood and are turned off by some of the brightly colored pictures of poly furniture. The good news is that there are some really good wood grain imitations available if you like that look.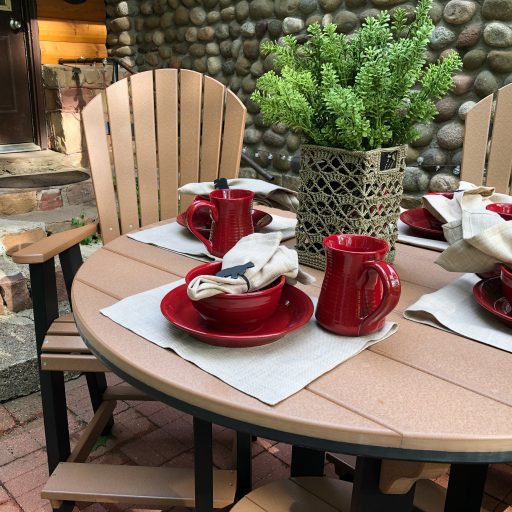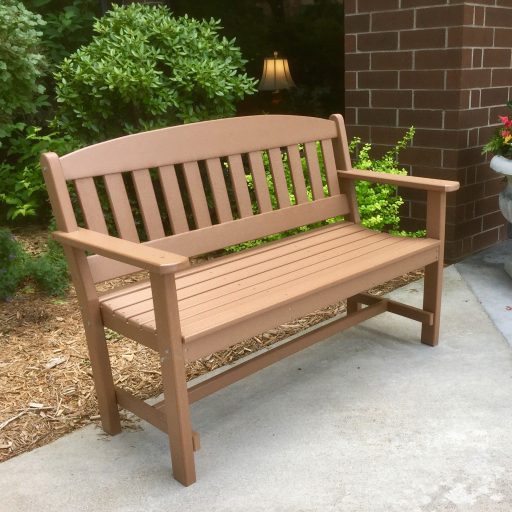 When you have Amish-made poly furniture, you have the ability to have a comfortable seat as well as not worry about the weathering process causing you a sore splintered bottom later. Which we think is a win-win situation!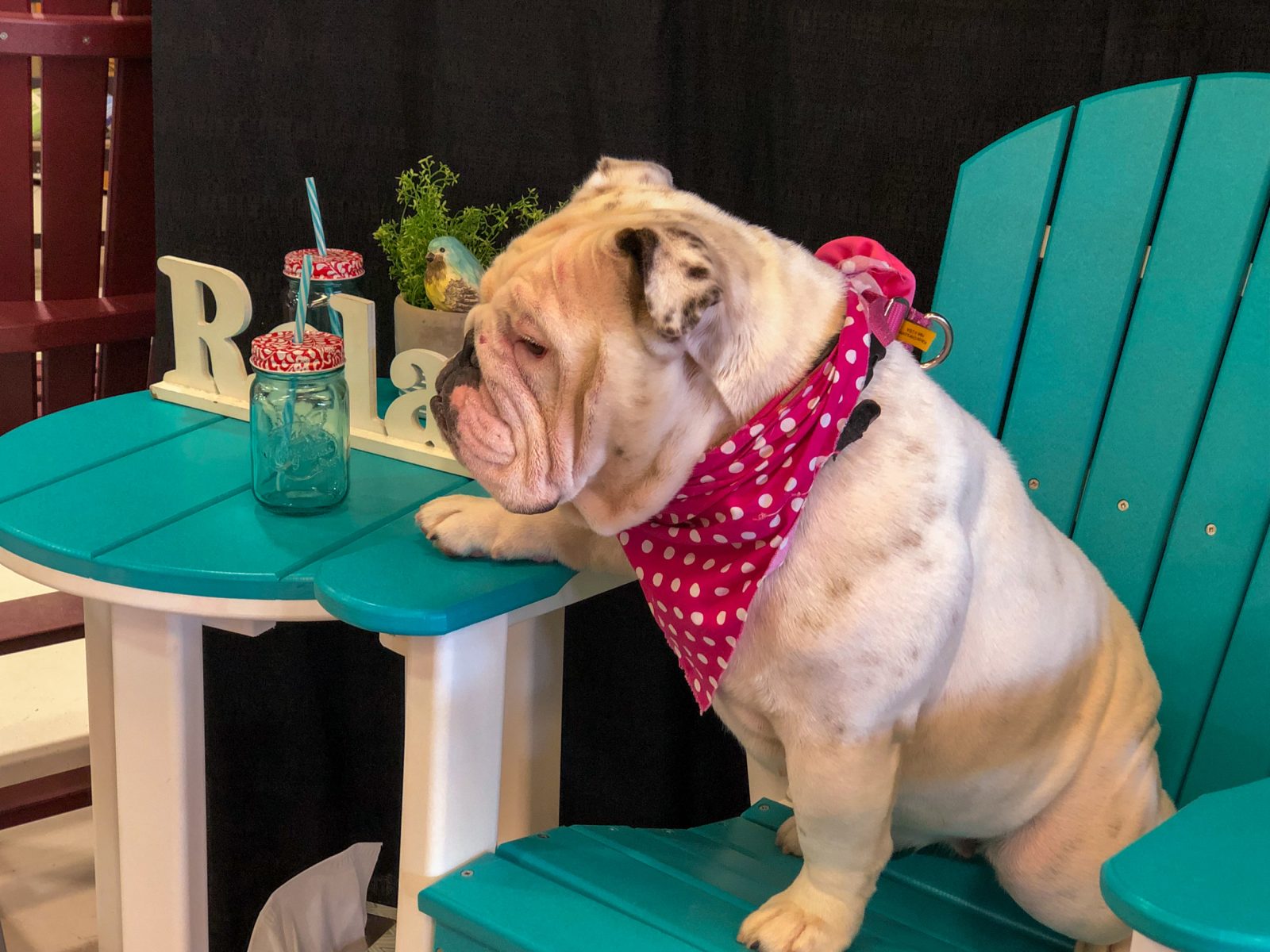 Sling Furniture
These pieces of furniture are becoming more and more popular. They offer a great deal of comfort as well and a plethora of color options. Allowing you to have a bit more versatility in how you choose your sizes and colors.
On the other hand, Amish-made poly furniture is built with high-quality materials that won't rip or rust over time. They also are available in a variety of colors and attachments to make it more of what you want. No matter your style, color, or design choices we know we will be able to get you what you are looking for.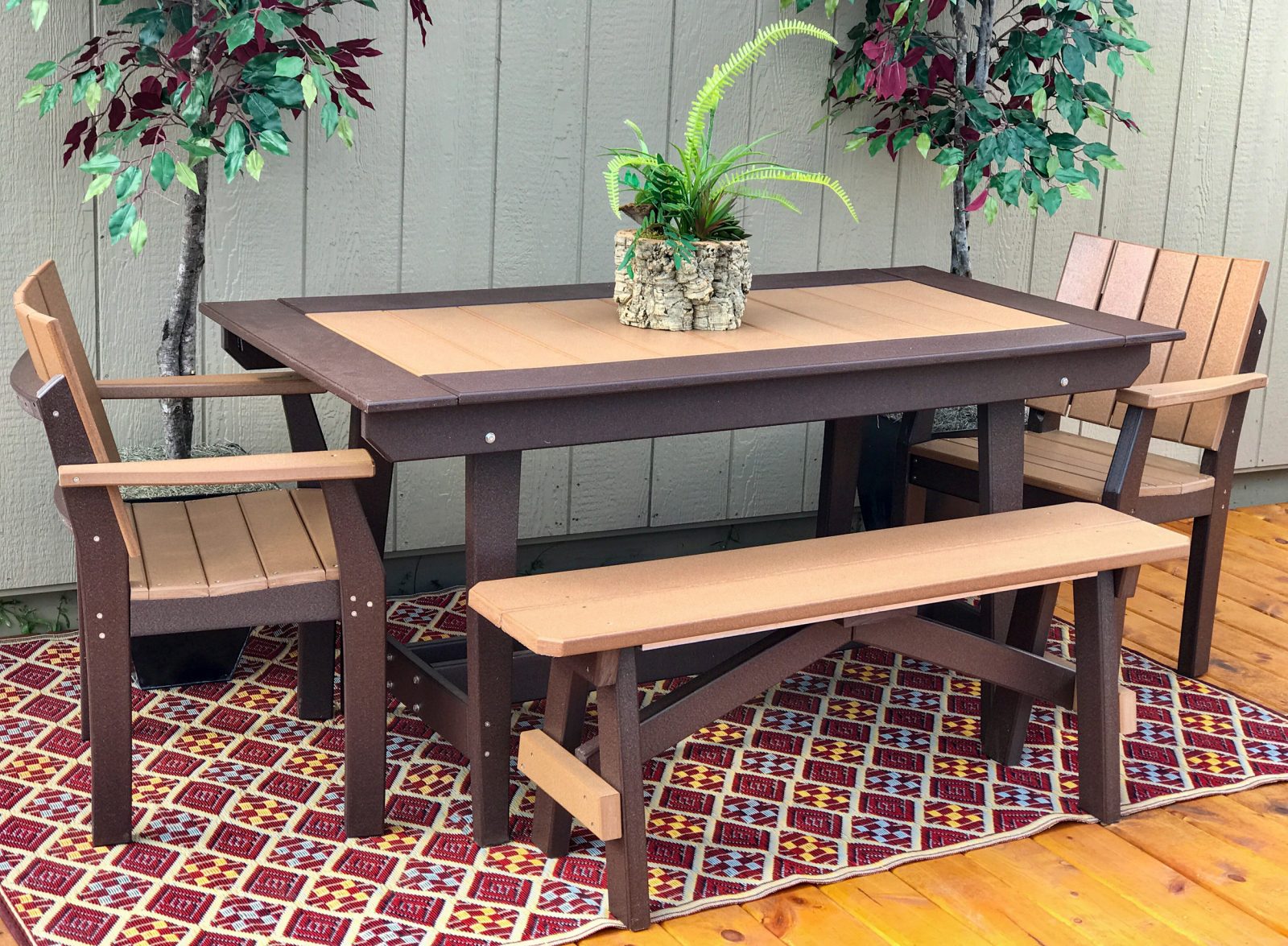 Metal Furniture:
As iconic as outdoor metal furniture has become, we all know that there is one significant deterrent to using it. THE HEAT! 
We can all remember a summer day as a child where we were either burned by the slide at a park, or by the metal piece of the seat belt in the car. Now imagine trying to sit on something "comfortably" made out of metal? None of that sounds appealing now does it?
When you have the chance to sit on Amish-made poly furniture you will notice the difference.
When you take a seat the chair may be warm but never to the point where you feel like you are getting burned.  Even on the darkest of furniture, you can rest assured that you are not only sitting comfortably but won't get too hot from the furniture itself. 
The other issue that you have to worry about is the rusting that happens with the weather changes. As time goes on rust will develop from moisture and salt. This all causes structural integrity issues and nasty stains on your clothes. 
How Can I Know That It's Real Amish Furniture?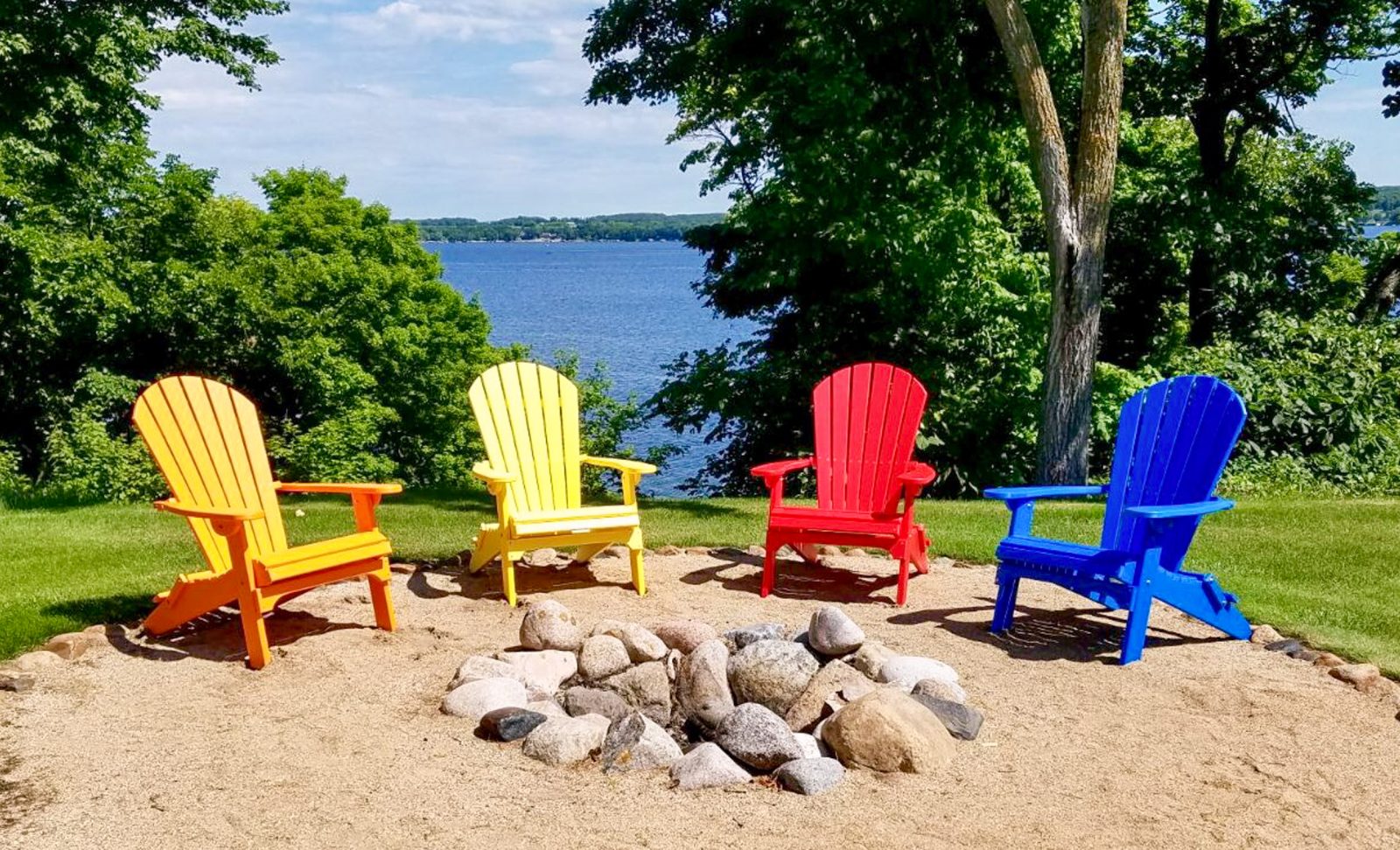 When you go looking for Amish Poly furniture it's hard to know where it comes from, who made it, and what kind of quality has gone into a product like this. When we look at these kinds of furniture pieces we look for the same things you are looking at:
Is it truly coming from an Amish worker? 
We purchase our poly furniture directly from Amish-owned and operated business in Pennsylvania. A place with arguably the largest Amish population in America! 
How do we know it is always going to be quality built? 
We work directly with the Amish builders to ensure that they have continued to use the high-quality materials that they always have. This way we can continue to provide you with the best in Amish poly furniture.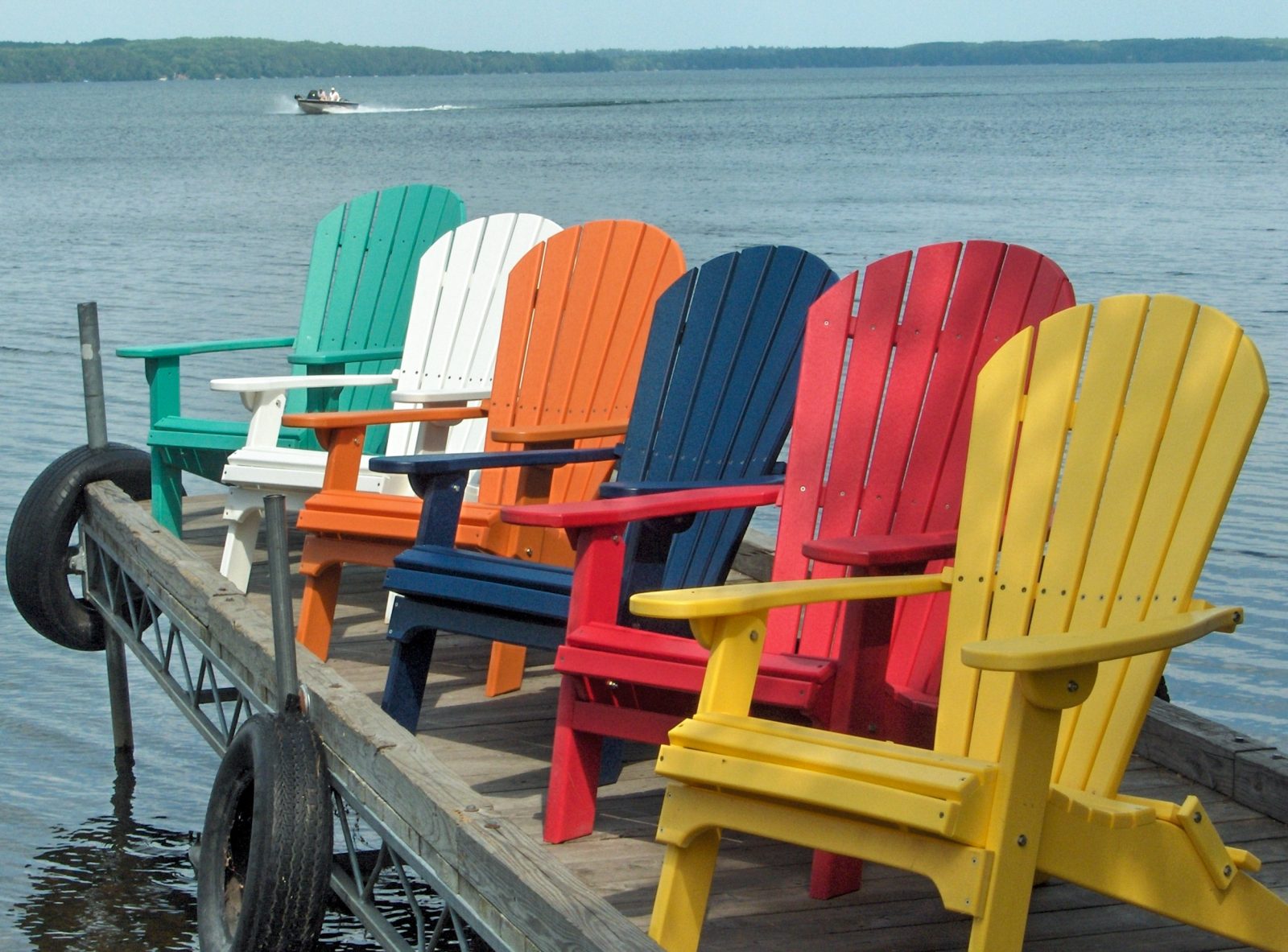 Why Not Sit With The Amish?
So why not take the opportunity to make the investment in a quality piece of Amish Poly furniture? The material is quality enough to be guaranteed for 20 years and won't have a drastic fade. The furniture won't splinter,  tear, or rust. And you know that it has been built with high-quality standards by Amish craftsmen who are committed to making the best furniture for you and your family! Get in touch with us today to learn more about the Amish poly furniture we have available.