If you live in Wisconsin or Minnesota as we do, you know that the weather here can be rough at times. High winds and snow loads are all factors that need to be considered when planning any building here in the North, if you don't believe that, check out what happened to Miller Hall Mall in Duluth in early 2023 under heavy snow loads.  Not surprisingly, sheds also are susceptible to heavy snow loads.  Here is an example of a cheap metal shed that collapsed in the UK under a heavy snow load. 
Fortunately, not all sheds are flimsy.  Read on to learn about how a shed needs to be built to survive in Northern climates. 
What An Outdoor Shed Needs To Survive The Weather In The North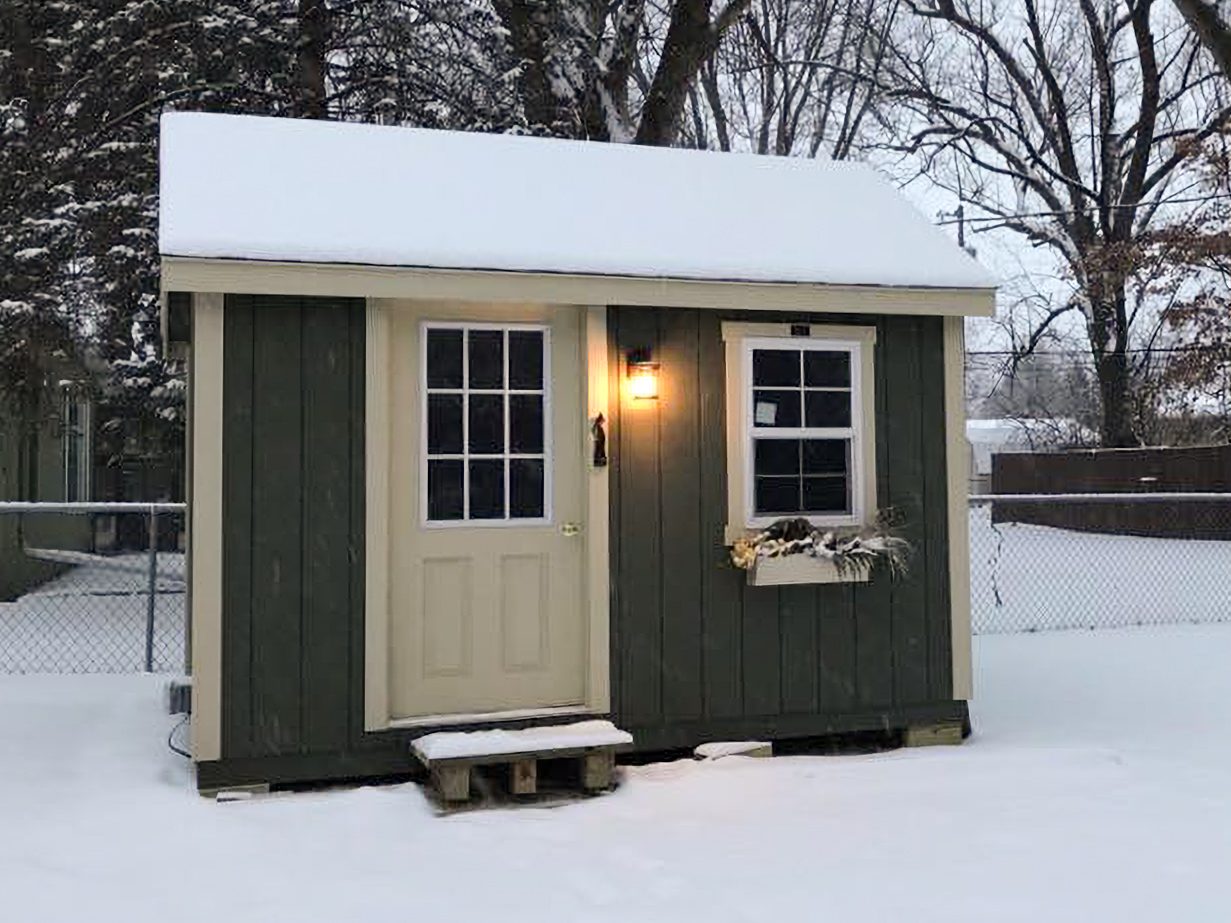 When concerned about the longevity of your shed, quality comes down to about 3 basic areas of concern, the roof system, wall system, and floor system.  All of the buildings that we sell at Northwood Outdoor are built by Amish shops that take all of these areas into special consideration.  Let's start from the ground up.
An Outdoor Shed Needs A Proper Floor System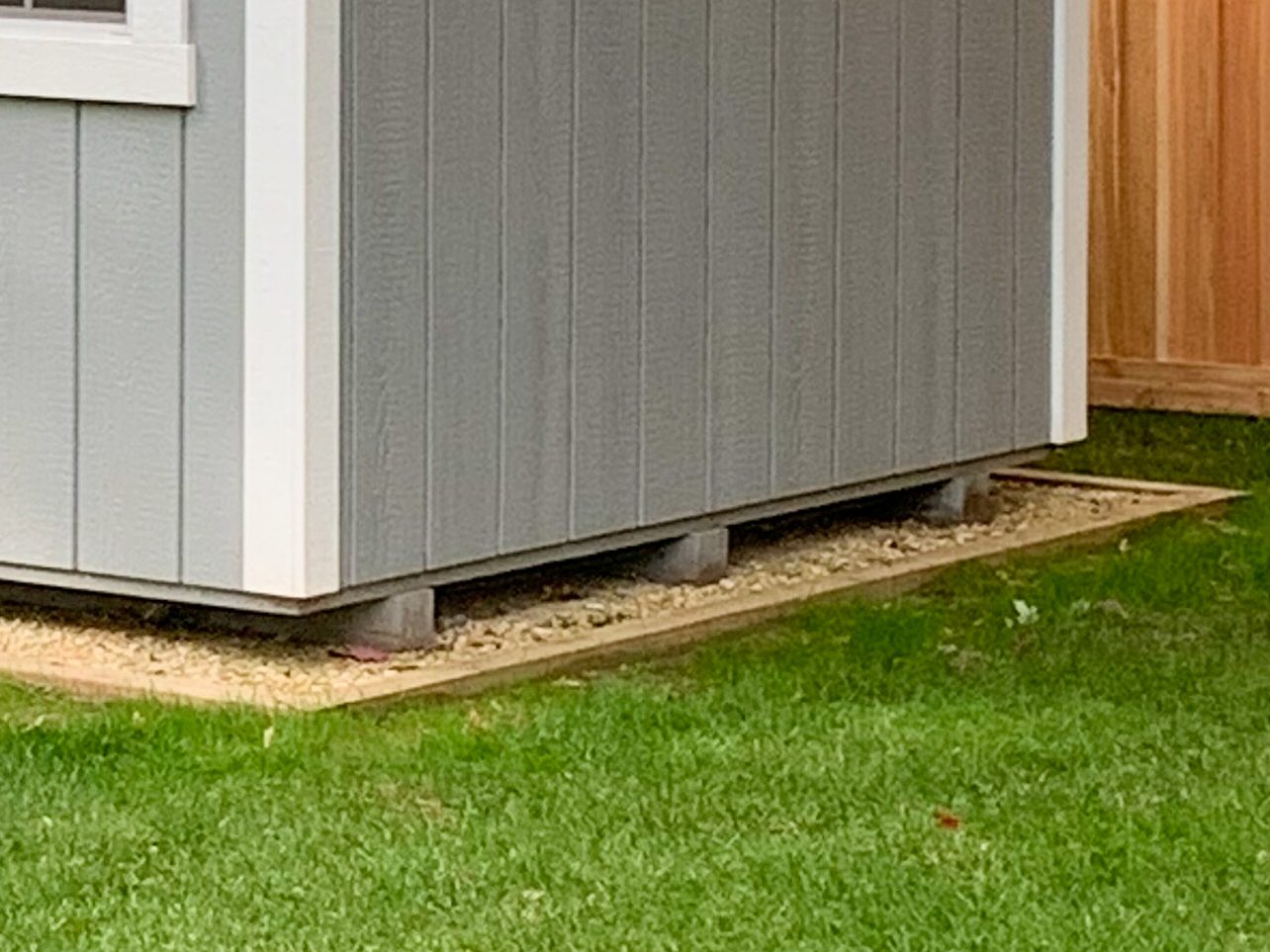 A shed built to last will include floor joists that are spaced 12" on the center.  These floor joists should be placed on 4×4 pressure-treated skid runners.  The pressure-treated skid runners ensure that the foundation of the shed will not rot away wherever it is exposed to the ground.  The 16-inch spacing ensures that whatever weight you want to store in the interior of the shed will not warp and twist the floor. 
We should also note the importance of a proper shed foundation like the one pictured above.  A crushed stone shed foundation ensures that all moisture will drain away and not rot out the floor of your shed over time.
An Outdoor Shed Needs A Proper Wall Structure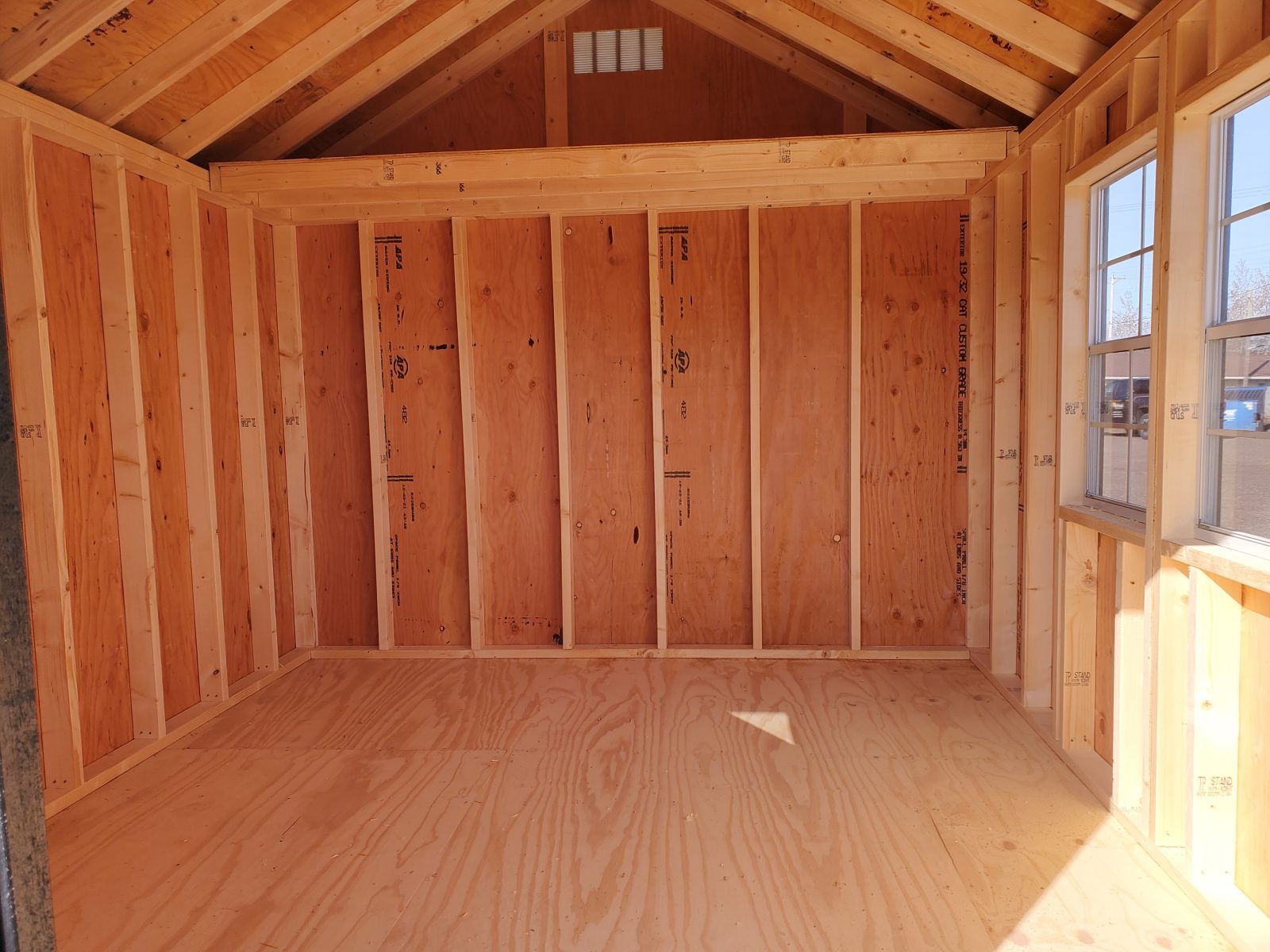 Outdoor sheds can be made of wood, vinyl, or metal. Each style has its own advantages and disadvantages, but it is important to note that not all metal, wood, and vinyl sheds are created equal. More important than what you see on the outside of the shed is what's on the inside of the shed. By this, we are referring to the actual support system of the building. Here are considerations that should be taken into account for the wall system for each type of shed.
Outdoor Shed Framing Requirements For Wooden Sheds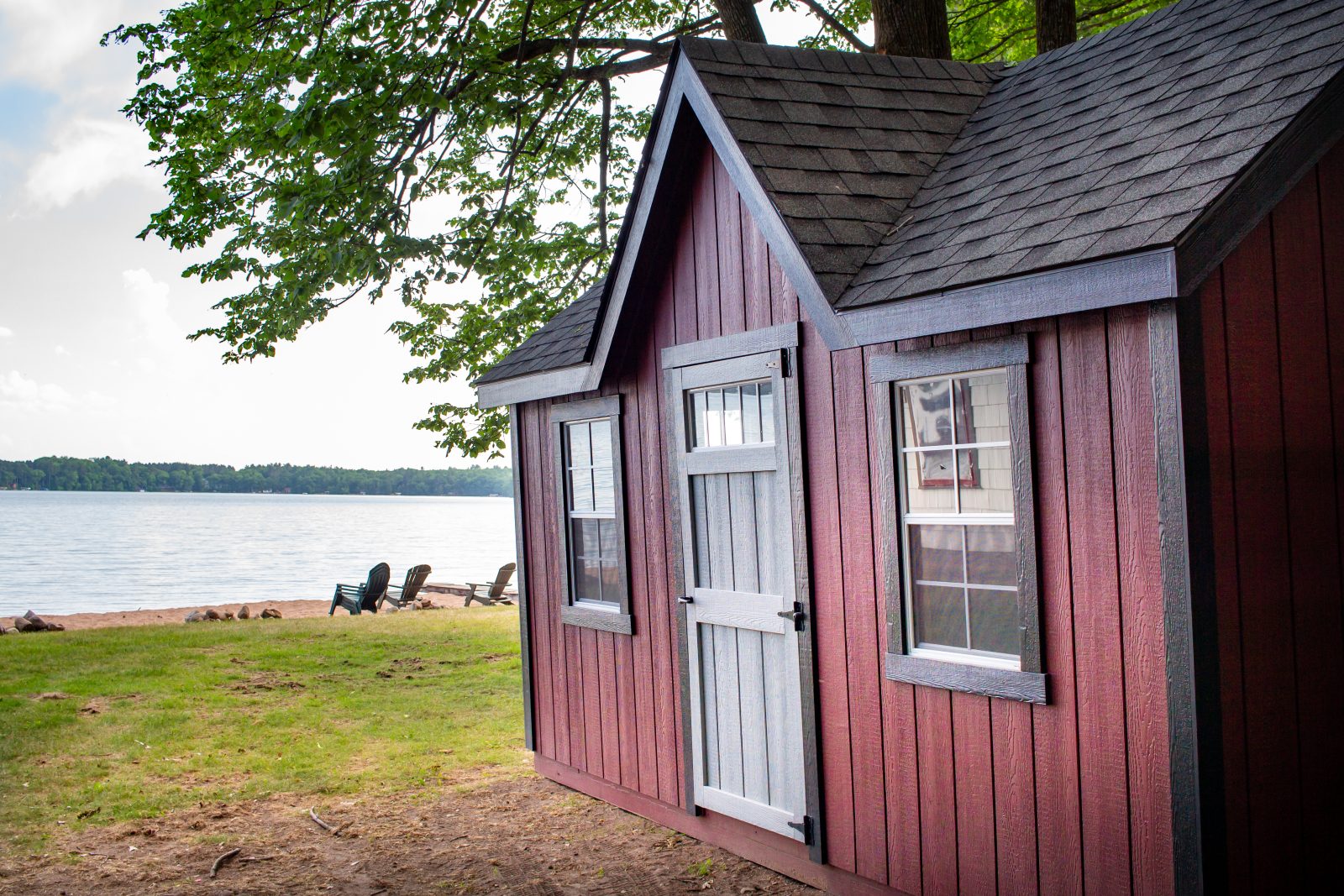 Like the floor, the best outdoor shed will generally feature wall studs spaced 16 inches on the center. This is one piece to the puzzle of ensuring that the shed will withstand high winds and snow loads.  It's also required for any building that needs to meet residential building regulations. All of our sheds also include a double top plate on top of the wall for added weight-bearing capability.
Lastly, a wooden shed should be finished with good quality wooden siding like t1-11 plywood.  The strong plywood is not only durable it also ties the whole wall together for added support.
Outdoor Shed Framing Requirements For Metal Sheds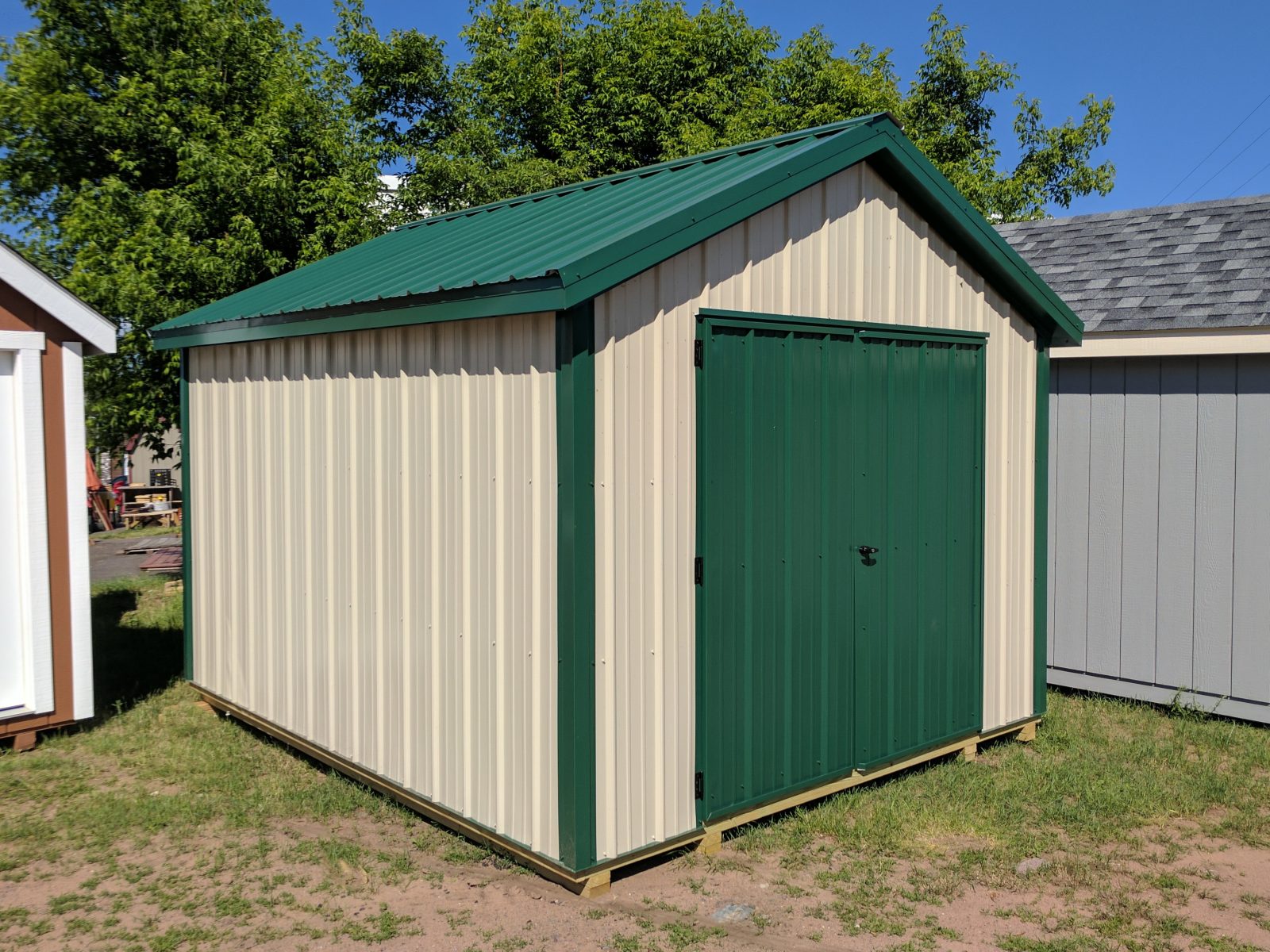 There are many different types of metal sheds on the market.  Some feature wooden framing, some feature metal framing, and some seem to have very little framing at all.  While metal does offer a good degree of structural support to your building, it is nonetheless quite necessary to have a solid framing underneath the metal. 
2×4 purlin construction is the method employed by our Amish builders.  As you can see from this photo the overall framing system combined with the metal siding creates a strong building. 
Notice in this picture from Domino Outdoor Living they are comparing two types of outdoor metal sheds. One has next to no framing and the other has two very thin metal purlins. While there are certain parts of the country where that type of construction may work well, neither are a good choice for Wisconsin or Minnesota. 
Outdoor Shed Framing Requirements For Vinyl Sheds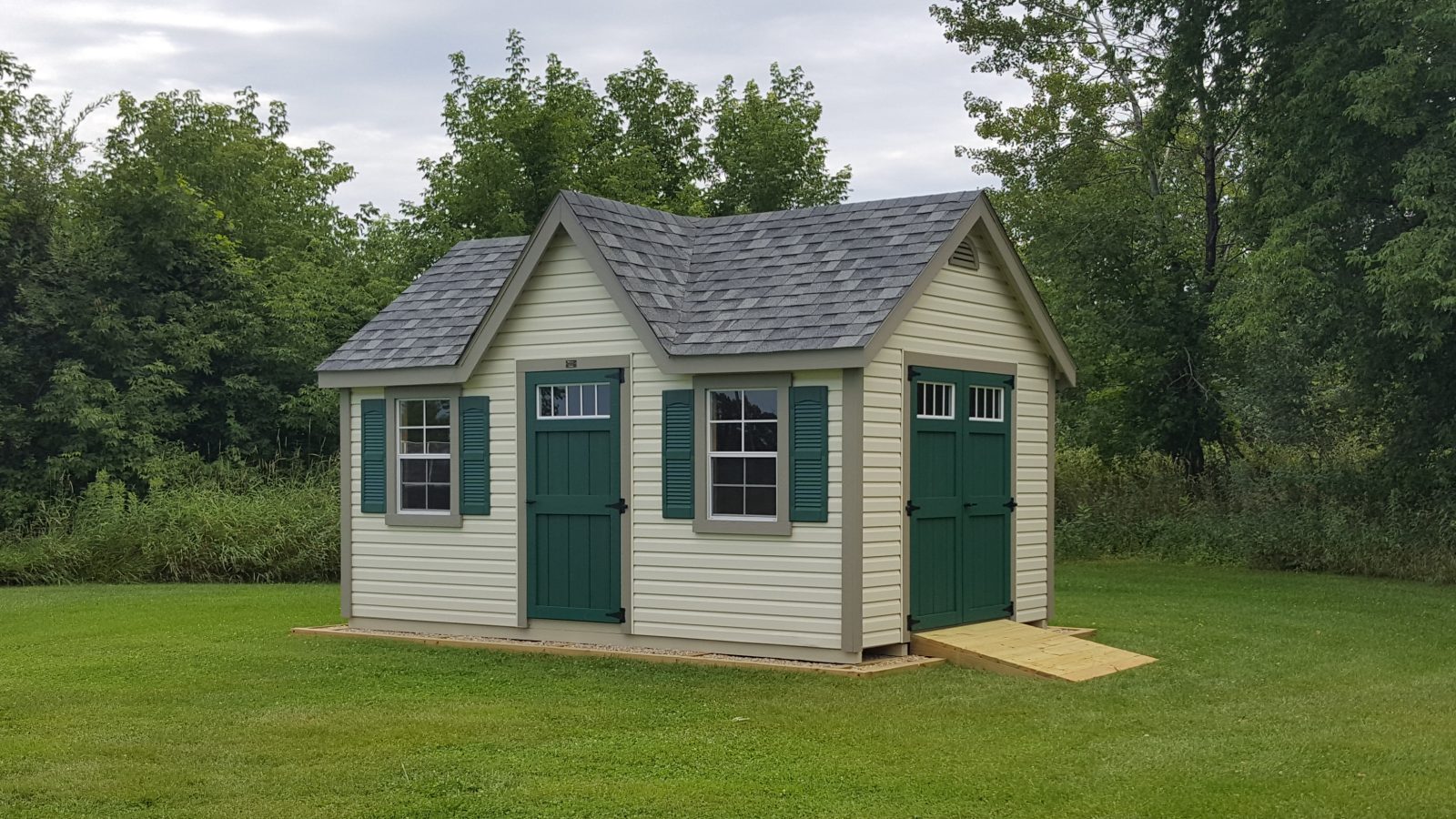 Like metal sheds, not all vinyl sheds are created equal.  An important distinction is a shed made of entirely vinyl/plastic versus a shed made with solid wood framing and finished with vinyl siding.  Here is a classic example of a solid plastic shed that collapsed under snow. 
Vinyl-sided sheds on the other hand are a great investment that have similar durability that you would find on any residential building. A proper vinyl-sided shed will be built with wall studs 16" on center, sided with plywood, and finished with residential vinyl siding. 
An Outdoor Shed Needs A Proper Roof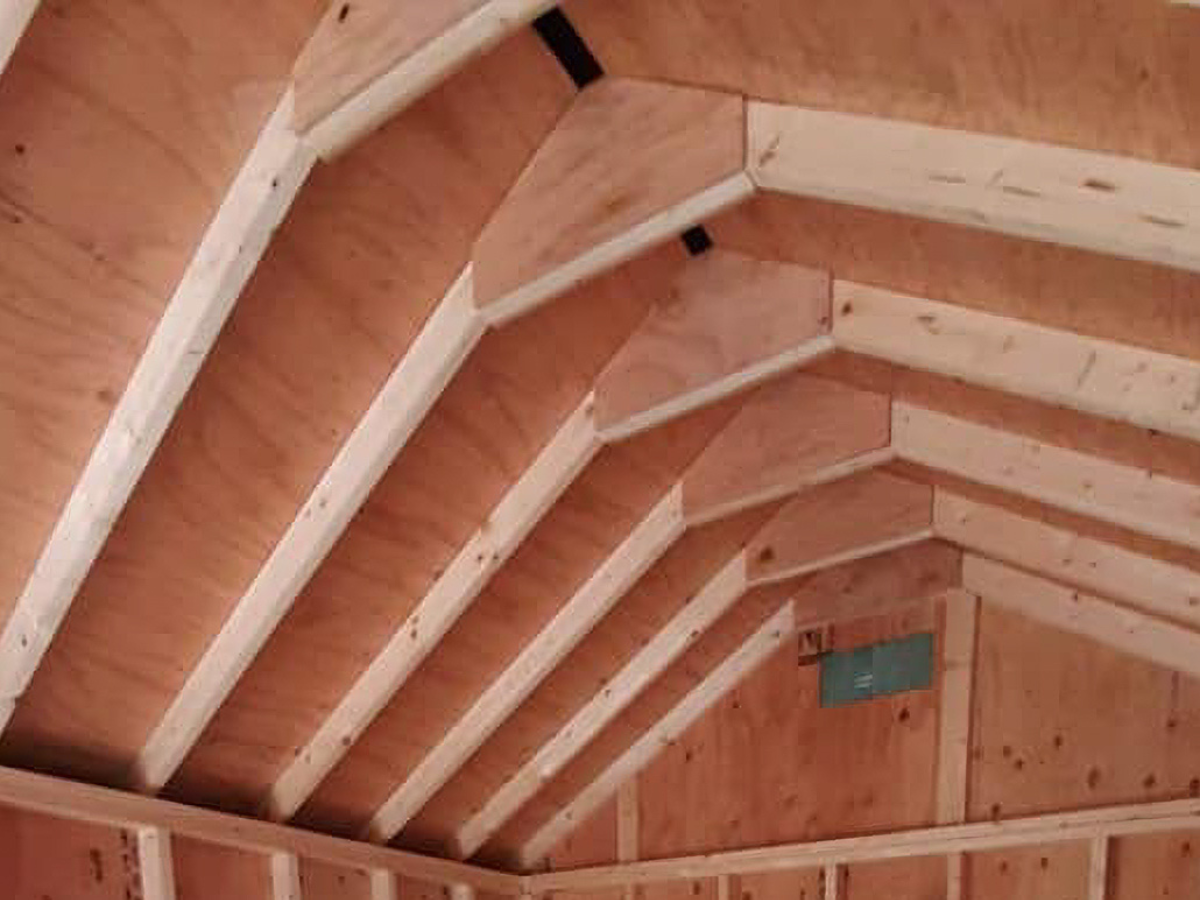 The integrity of the shed roof system is comprised of the rafter system and the material used to finish the roof.  Strong rafters are incredibly important for snow load and wind resistance. At Northwood Outdoor, we use rafters that are made of 2'x4's and spaced 16 inches on center. 
The two types of acceptable roofing systems are asphalt shingles and metal roof sheets.  Both are durable choices that offer a different look. 
About Metal Roofs For Outdoor Sheds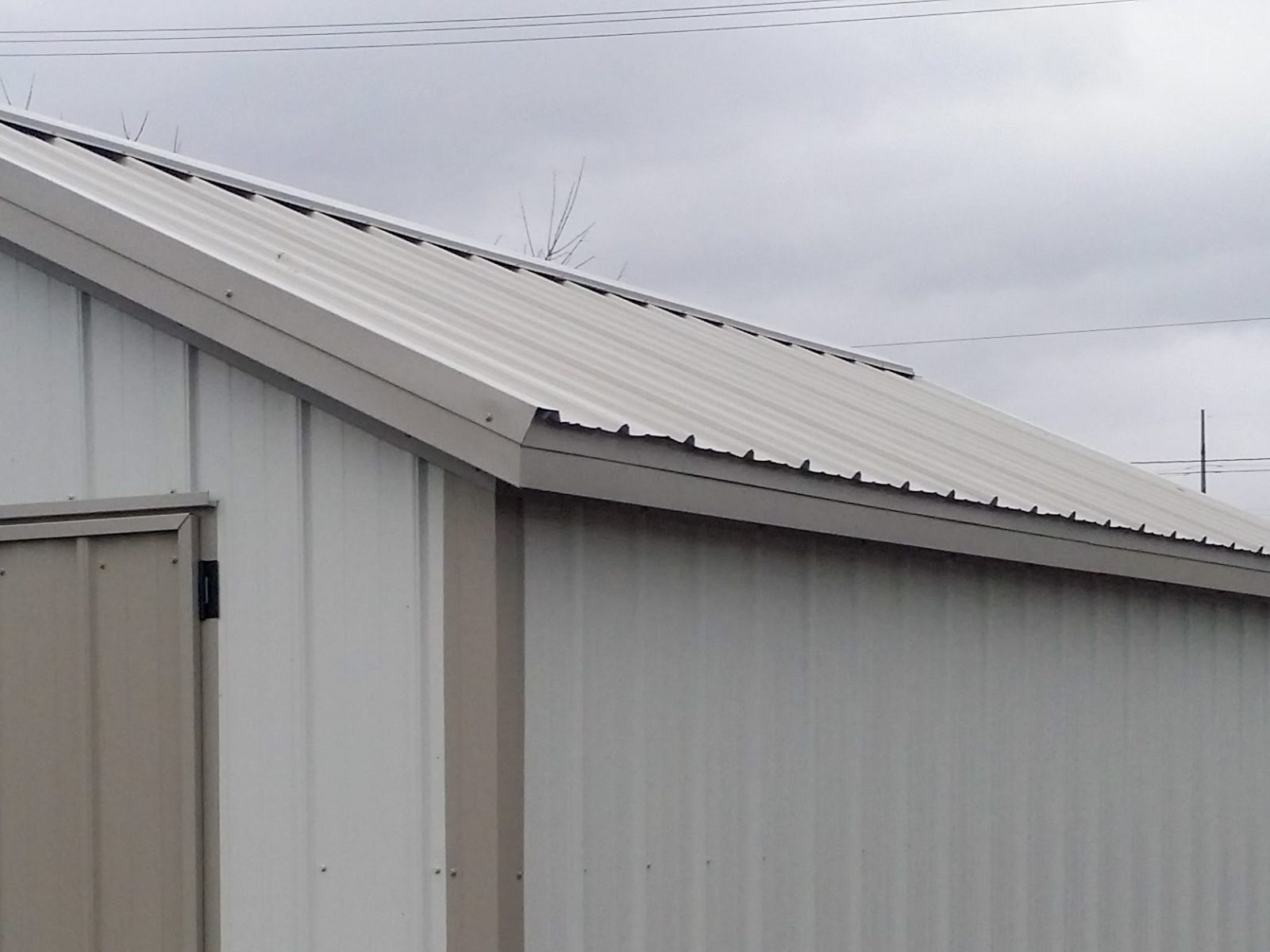 Metal roofs are a really good choice for an outdoor shed.  Metal roofing is durable, is not susceptible to wind damage and is expected to last 40-70 years. The metal roofing that we use on our buildings comes with a 40-year manufacturer warranty.
About Asphalt Roofs For Outdoor Sheds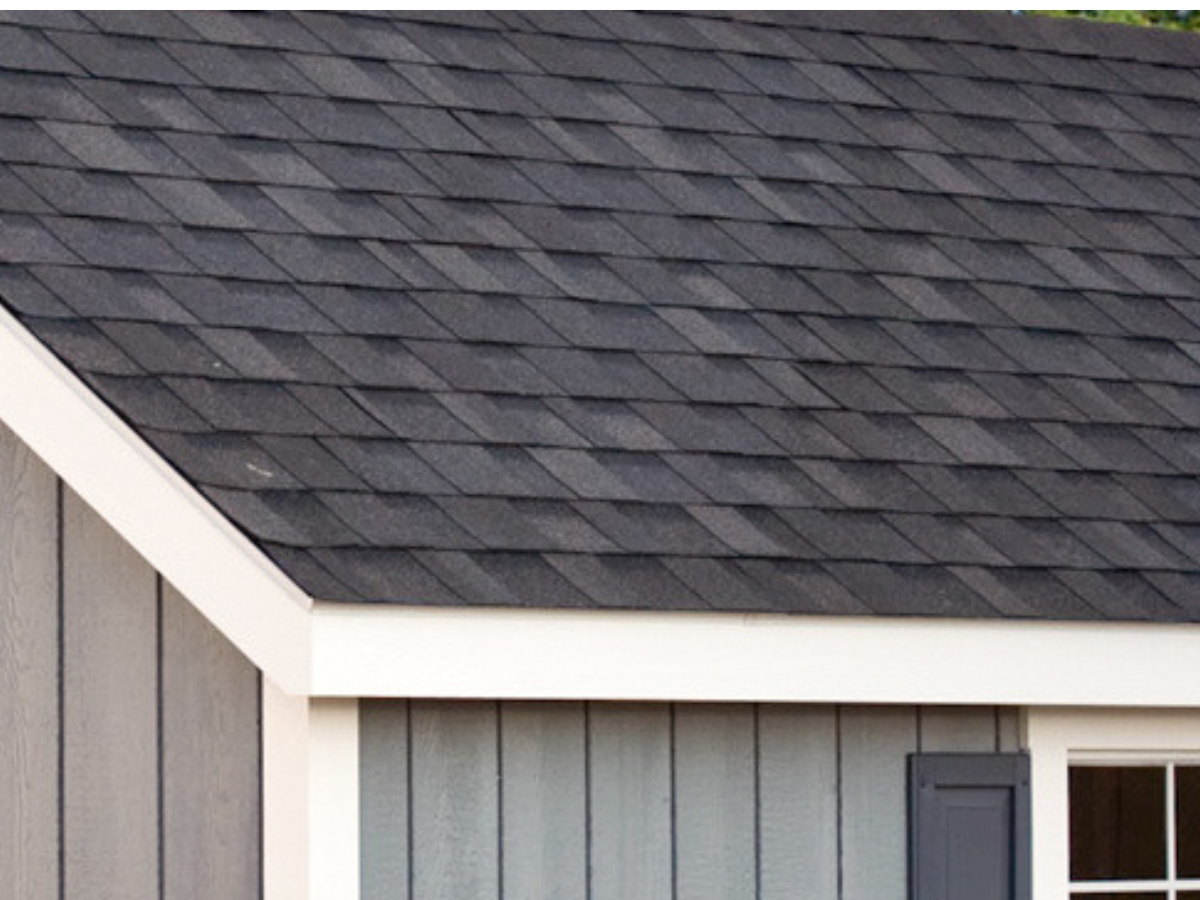 Asphalt roofs are also a great choice for sheds and are the most common roof choice for most buildings and residential applications today. Asphalt shingles generally will last between 15 and 30 years depending on the quality that has been installed.
Outdoor Shed Models For Sale In Wisconsin And Minnesota
At Northwood Outdoor, we sell 7 shed models that are built tough for the outdoors all year round.
Our Featured Outdoor Shed Model | The Villa Shed
This shed has a unique hip-style roof. We feature this shed here not simply because it looks attractive and unique, but also because the roof design is especially resistant to wind damage.  This is the perfect choice of shed that you are planning to install but the lake or anywhere that you are expecting high winds.