Need a shed that is a step better than the rest in the Mankato, Minnesota area?  We specialize in selling some of the best sheds available for sale in Mankato.  We work directly with Amish shed builders who pay special attention to the quality details of what they produce.  In the end, you get a shed that will be ready for whatever the Minnesota weather throws at it.
Sheds Available For Quick Delivery To Mankato, Minnesota
We always have a nice selection of sheds available right now for quick delivery to the Mankato area.  Check out these sheds that are available right now!
Custom Sheds For Sale In Mankato, Minnesota 
If you are not interested in a shed that is currently in our inventory and you would like to have a truly custom shed in Mankato, We are happy to help you customize your storage building and get the exact shed that you need. Check out the models that we have currently for sale in Mankato.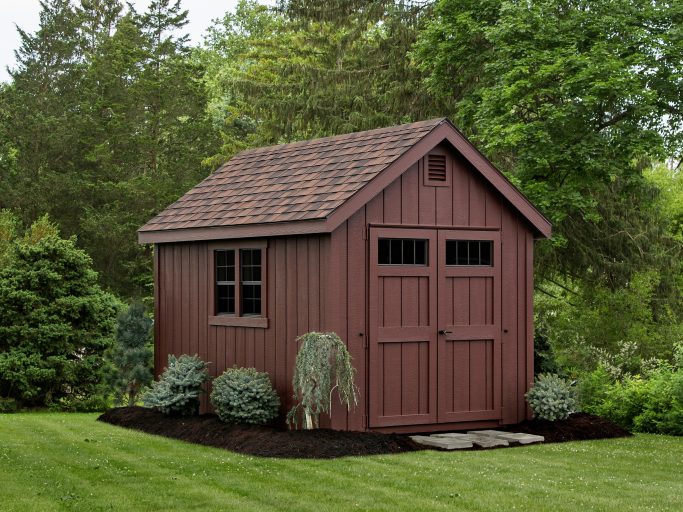 Classic Sheds
Our Classic Sheds are truly beautiful A-frame sheds that feature a roof pitch that is steeper than our Cape Cod storage shed. The steeper roof pitch not only looks beautiful, it adds a bit of extra headroom in the interior, and gives you the option of adding a nice loft if you desire it.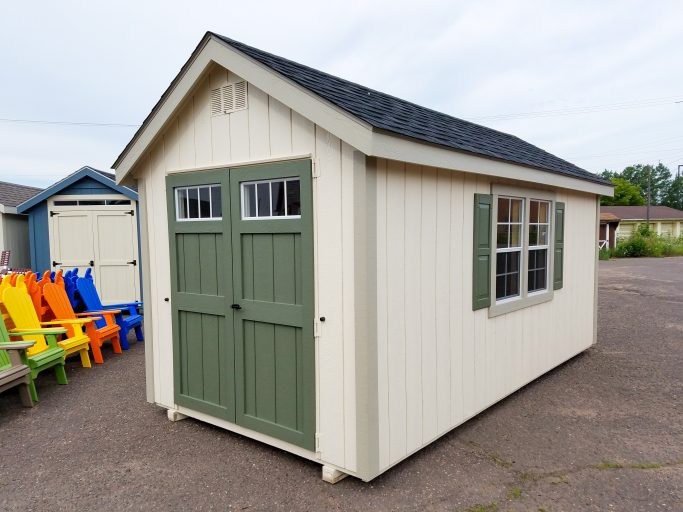 Cape Cod Sheds
The Cape Cod sheds that we sell in Mankato are our basic A-frame shed style with a beautiful roof pitch that is more than what is available on your typical storage shed. They are adaptable for a huge variety of purposes.  Simple clean interiors mean that it is easy for you to organize your space simply and neatly, and add storage shelves in almost any configuration.  
Quaker Shed
The Quaker shed is also known as the "saltbox" shed and is set apart by its offset roof design.  This offset gives you a bit of extra overhang in the front of the shed which is not only gives it beautiful character but also provides a bit of rain protection for when you are opening and closing the doors.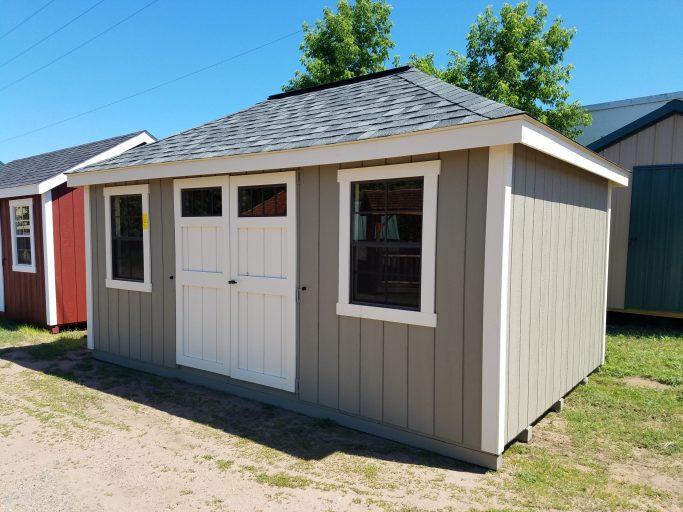 Villa Shed
The villa shed sports what is known as the "hip" roof design. The hip roof style offers its own unique beauty but offers unique durability in extreme weather conditions.  By its very nature, the roof is self-bracing and is ideal in areas that see high winds or frequent storms. Since Mankato is a very windy area, this is an ideal shed style for the region.
Dutch Barn Shed
The Dutch Barn Shed is the style for you if you are looking for serious storage capabilities. The high roof design gives plenty of room for 1 or even 2 lofts if you desire. The classic barn shed look is also perfect if you really like the look of old-world design.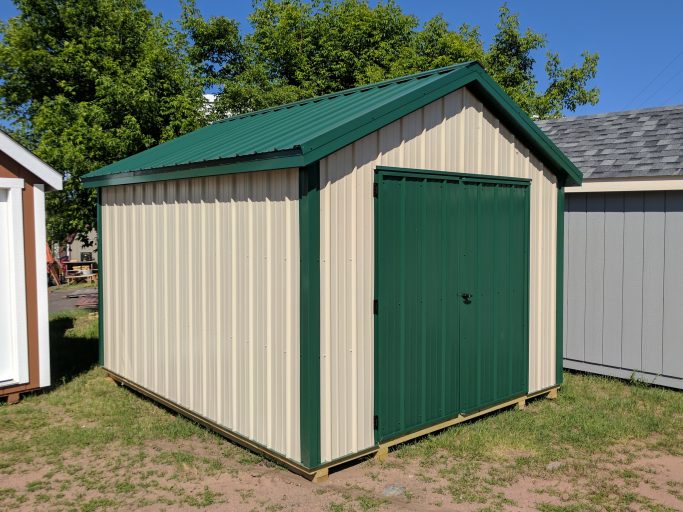 Steel Garden Shed
Steel garden sheds are the durable, basic, and an economical choice for storage sheds in Mankato, Minnesota. While affordable, these are not the typical cheap metal sheds that you get from the big box stores.  These sheds are made of solid wooden framing and finished with durable steel.  
Prefab Garage Sheds For Sale In Mankato, MN
When you need serious storage and want to park a car, boat, or truck out of the elements, you need a garage shed. Our garage sheds our built with heavy-duty floors, framing, and roofing and has no problem storing anything that you can fit through the door.  If you need a garage shed in Mankato right now.  Check out our current inventory of garage sheds. 
Custom Garage Sheds For Sale In Mankato, MN
A lot of people have specific needs for their garage sheds and we are happy to help.  You can choose from sizes between 12×16 and 12×30.  You get to choose your colors, doors, windows and more.  Choose between our Classic, Cape Cod and steel models.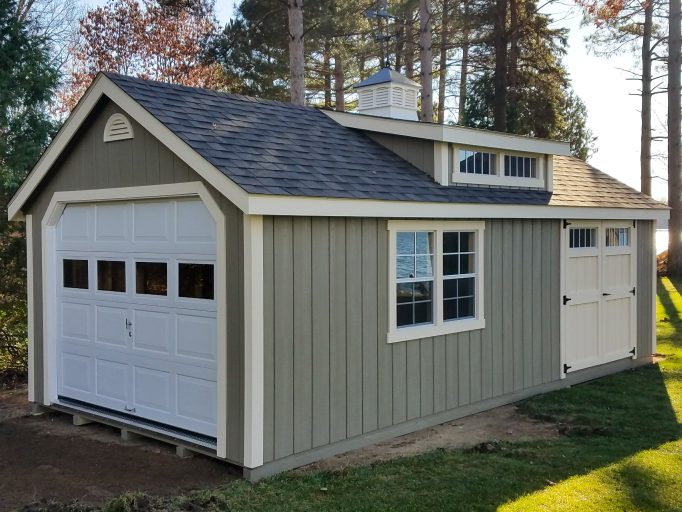 Cape Cod Garage
Classic Garage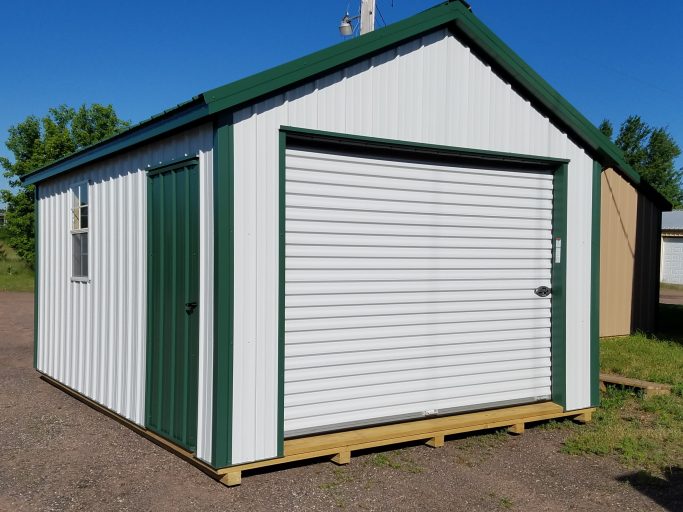 Steel Garage
Portable cabins for sale in Mankato, MN

One of our most popular product lines is our cabin sheds that we sell in the Mankato area.  Mankato is teaming with beautiful Lakes, rivers, bluffs, prairies and more, so its a natural choice for a great place to install one of our cabin sheds.  If you need one quick, check out our options in inventory. 
Custom Portable Cabins For Sale In MN
If we don't currently have a portable cabin in stock that works for you, we will build a custom model according to your unique needs and specifications. Both our cape cod cabin style and bunkhouse are extremely popular for all kinds of beautiful settings.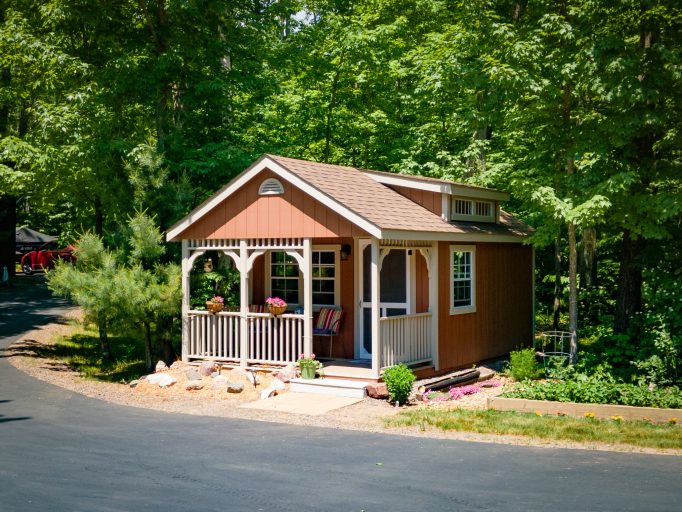 Cape Cod Cabin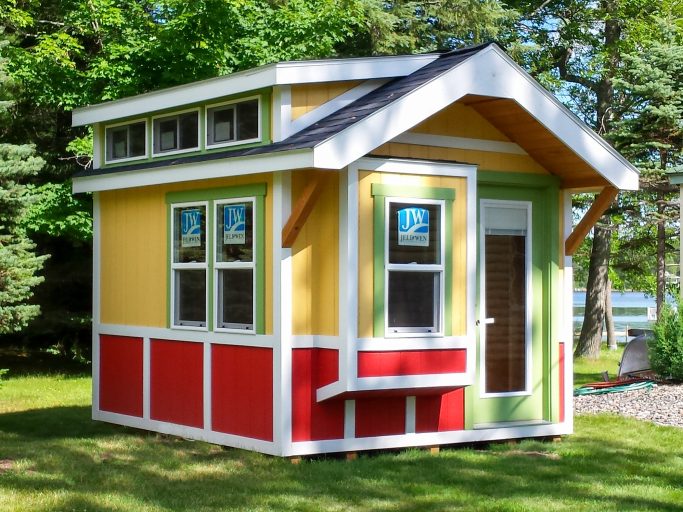 Bunkhouse
About Northwood Outdoor
If you would like to learn more about Northwood Outdoor, check out this video.