Need some extra storage space in the Saint Paul area? We are happy to offer you some of the best Amish-made storage sheds that you can get in the Saint Paul region.  From simple garden sheds to prefab cabin shells, we have some simply outstanding storage buildings for you that are built to the highest quality standards.  Whether you want a quick delivery of a shed that we currently have in stock or you need a really customized design, we can help!
Custom Sheds For Sale In Saint Paul, Minnesota.  
Whether you are concerned about the perfect placement of a window or getting that vinyl siding to match the house the way you want it.  Getting a custom-made shed is the way to go.  We work with a lot of different customers with all kinds of needs to deliver the perfect custom sheds in Saint Paul.  Take a look at our custom shed models that we have available in Saint Paul.
Custom Shed Models Available In Saint Paul, Minnesota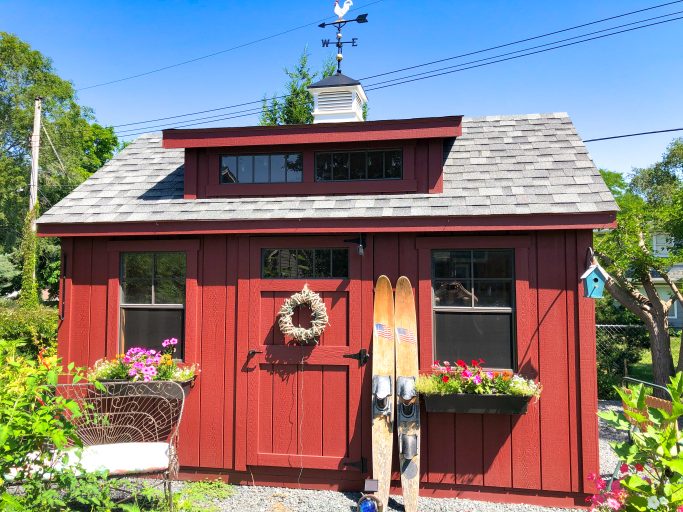 Classic Sheds
The classic shed is perfect in Saint Paul if you need a shed with a bit more class.  This shed model is similar to the Cape Cod shed but features a roof pitch that is even steeper.  The design not only looks beautiful, but the extra headroom space also allows you to add a loft if you like.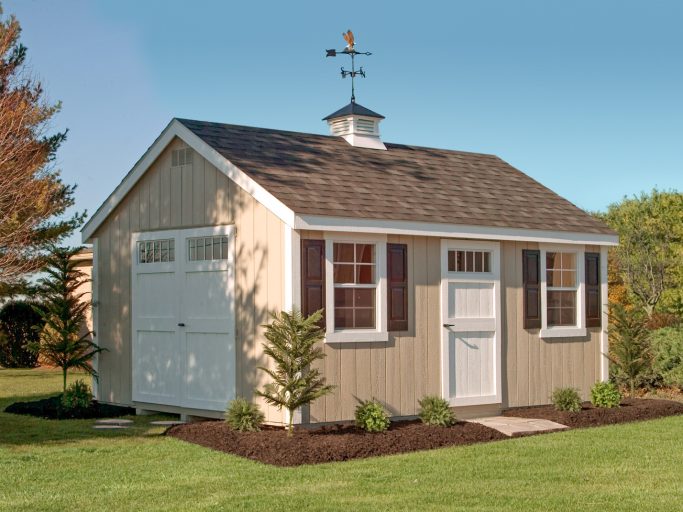 Cape Cod Sheds
Our cape cod shed features the basic A frame shed design. This building is our most popular storage shed and is super easy to customize and configure the way that you want it on the inside. The roof pitch on this building is a little bit steeper than what is common in the storage shed industry. 
Quaker Shed
The Quaker shed is sometimes called the "saltbox shed".  The most distinctive feature of the quaker shed is the off-set roof line, which not only gives this shed a quaint appearance as well as providing a bit of rain protection when opening the front double doors.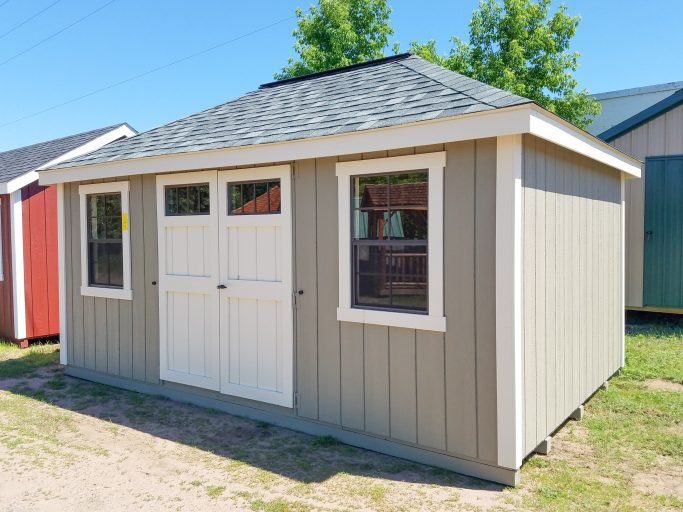 Villa Shed
The Villa Shed boasts a unique hip roof design that gives it a stylish and contemporary look. The roof is sloped on all four sides, with the slopes meeting at the top to form a ridge. This design not only adds to the aesthetic appeal of the shed but also provides additional strength and stability, making it more resistant to strong winds and other weather elements which is perfect for the typical windy winter weather in Saint Paul.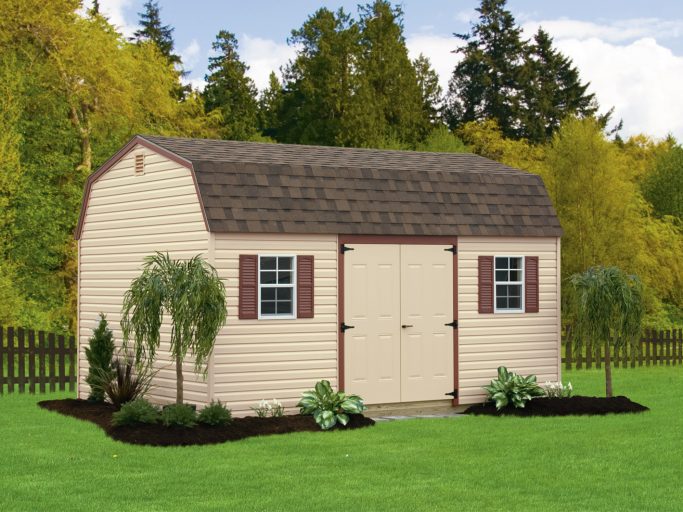 Dutch Barn Shed
The Dutch Barn is a beautiful storage shed with a lot of extra headroom. The design is perfect if you are looking to maximize your storage capabilities on a small footprint of space. The gambrel barn-style roof gives the opportunity to add one or even two lofts.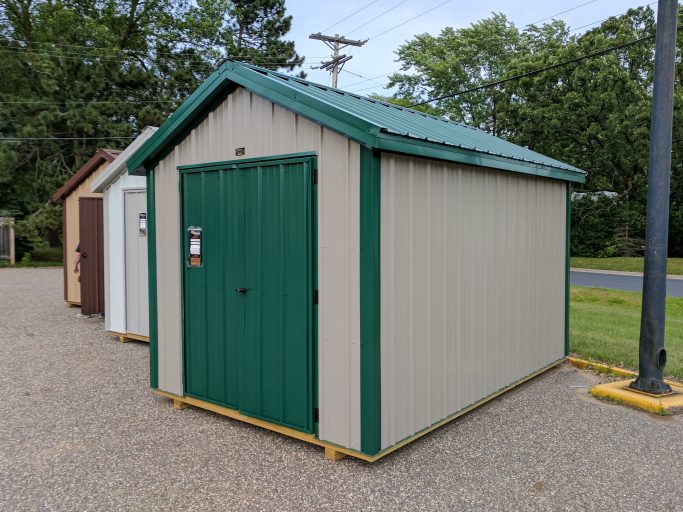 Steel Garden Shed
If you are in need of the most basic and economical storage solution in Saint Paul, you should consider a steel garden shed. Steel garden sheds last a long time, and give you the most storage space you can get per dollar spent.
Prefab Garage Sheds For Sale In Saint Paul, MN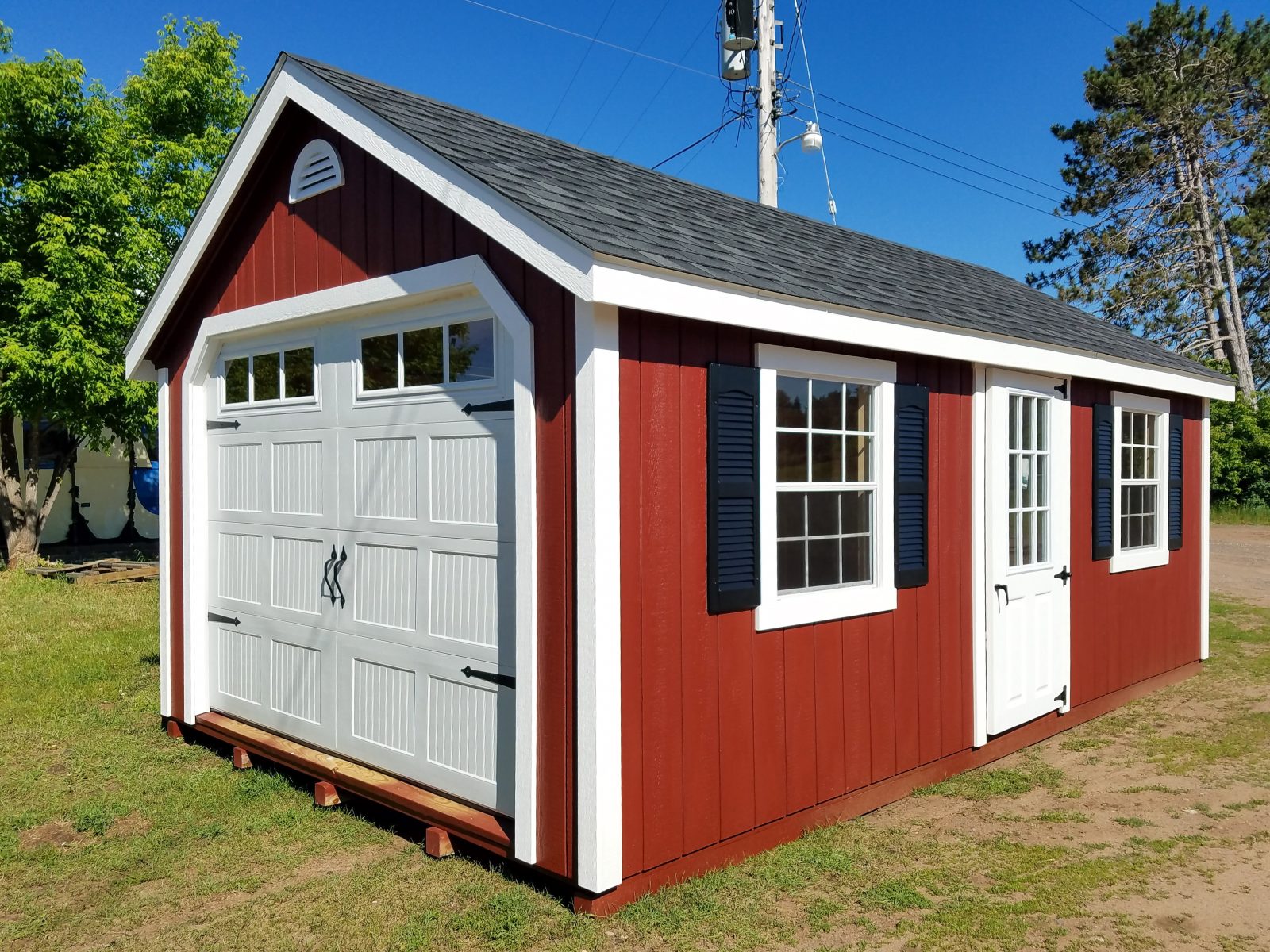 Getting an affordable garage in Saint Paul quickly and simply is possible when you order a prefab garage shed from Northwood Outdoor. These garage sheds are built with tough floor joists and will be able to handle the weight of whatever you can fit through the door. These prefab garages are simple to install.  You can use a concrete pad or a simple stone foundation.
Cape Cod Garage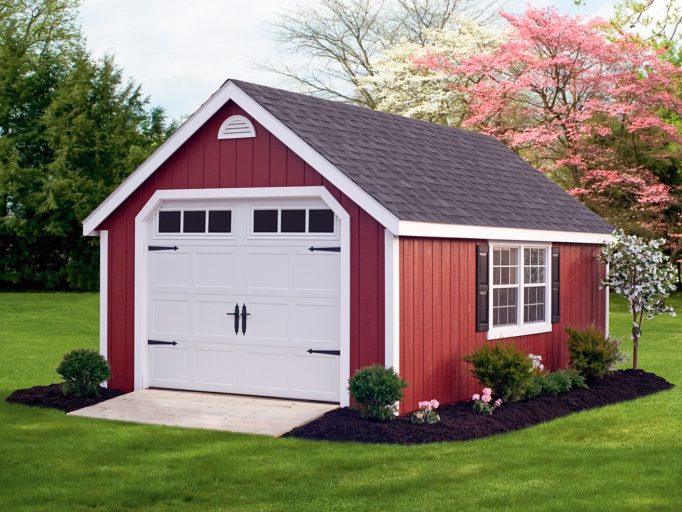 Classic Garage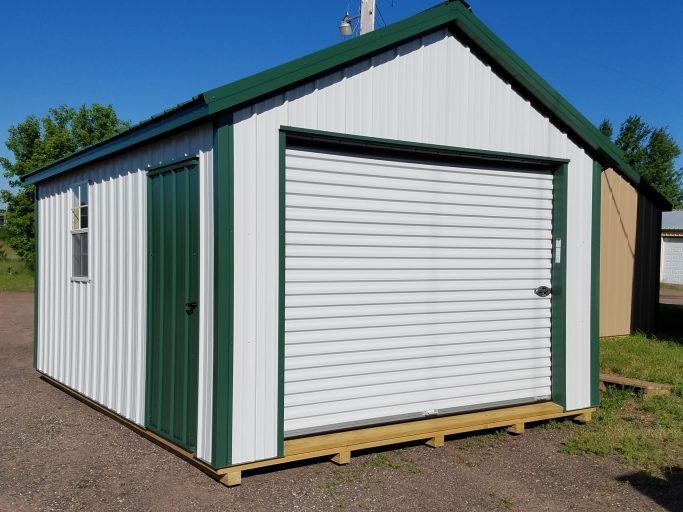 Steel Garage
Portable cabins for sale in Saint Paul, MN

Portable cabins are super useful whether you own a lake front property or are simply looking for a way to have a storage shed that looks a little nicer than the basic models. Because these portable cabin sheds are built to residential specifications, many of our customers have turned them into she sheds, guesthouses, craft sheds and more.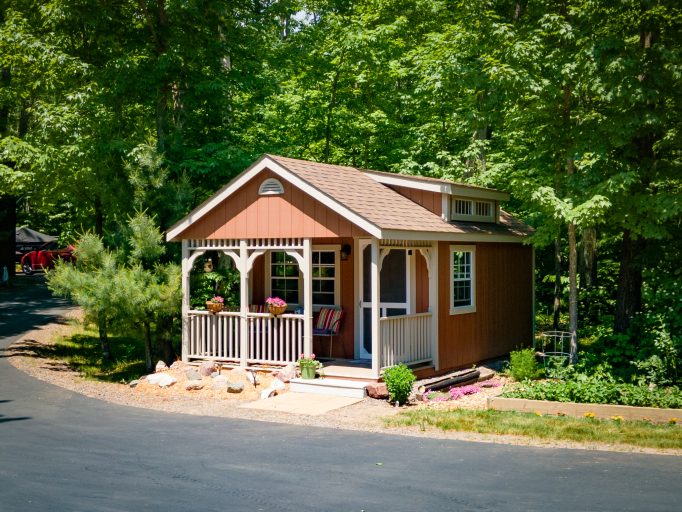 Cape Cod Cabin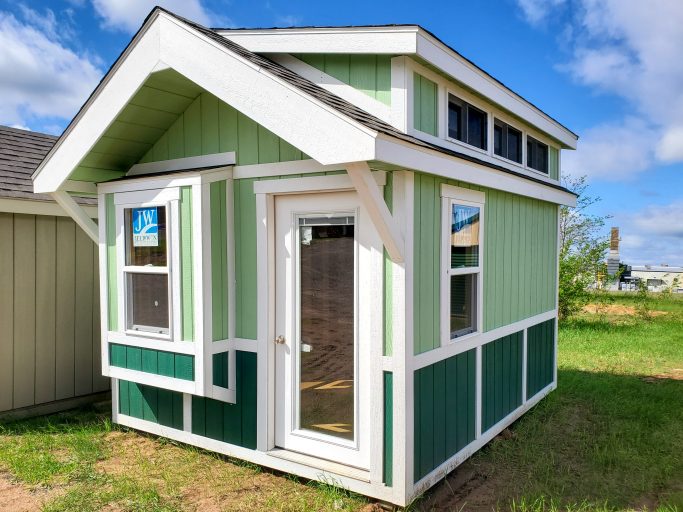 Bunkhouse
About Northwood Outdoor
If you would like to learn more about Northwood Outdoor, check out this video.